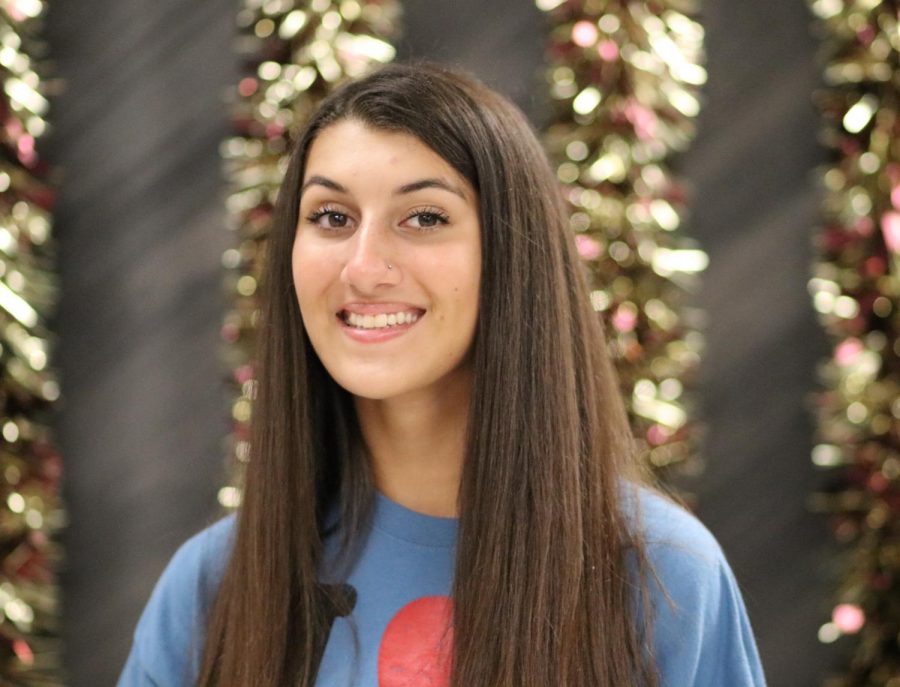 Natalie Sinha is the Editor-in-Chief of the Raider Rumbler Newspaper. She also is currently the Social Vice President of the Rouse Royals, NHS President, Energy & Environment chair of Student Council, and member of various other clubs including Raiders Joined for Hope, National Spanish Honors Society and Key Club. In 2019, Natalie placed
third in Editorial Writing and was ½ of the duo that won first place at state in the team Journalism category.
In her free time - though there isn't much of it - Natalie enjoys working at Mighty Fine and leading a youth group, volunteering for Guest Services, and participating in the Leadership Development Program through Northpoint Church. Besides the Raider Rumbler, Natalie's passions include caesar salad, How I Met Your Mother, spotify premium, and hugs. She is very dedicated to journalism and promises to write meaningful pieces that can impact the community and help give everyone a voice.
Natalie Sinha, Editor-in-Chief
Jan 12, 2021

New Years Resolutions Are Overrated

(Story)

Dec 18, 2020

A Plant-Based Planet

(Story)

Aug 27, 2020

Shorting the Seniors

(Story)

Apr 03, 2020

A message to our readers

(Story)

Apr 01, 2020

100 Ways to survive coronacation

(Story)

Oct 01, 2019

What's all the racquet?

(Story/Media)

Sep 10, 2019

Showcase your STEM

(Story)

Mar 28, 2019

Know That I Love U

(Story)

Mar 14, 2019

Soccer players discuss what makes the sport

(Story)

Mar 14, 2019

Nationally acclaimed

(Story)

Feb 13, 2019

Appreciating Life

(Story)

Jan 30, 2019

New Year's Resolutions Are Overrated

(Story)

Dec 21, 2018
Dec 17, 2018

Testing the waters

(Story)

Oct 26, 2018

Once a Raider, always a Raider

(Story)