Hey Macklemore: You Should Go Thrift Shopping!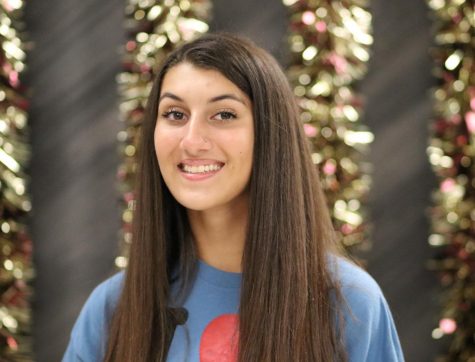 More stories from Natalie Sinha
Thrifting today is one of the most popular comeback trends for teens and adults alike looking to revamp their outfits. In addition to being a great source of style, though, here are a few reasons why thrifting benefits both your wardrobe and your world.
1.THRIFTING IS GOOD FOR THE ENVIRONMENT.
Thrifting is gentler on the environment than regular retail because it reduces pollution and waste. The average American throws away 81 pounds of clothes per year, which adds up to nearly 26 billion annual pounds of clothing into landfills. However, when you choose preloved items over newly produced pieces, you're shrinking your carbon footprint through limiting the amount of natural resources it takes to create new fabric, make the clothing, and ship it hundreds or thousands of miles to the store.

2. THRIFTING IS GOOD FOR YOUR WALLET.
The average thrift store offers much lower prices than their retail counterparts. The feeling of scoring a pricey secondhand piece for a fraction of its original price is amazing, and you can spend all that money you saved on something more important (like more cool thrifted clothes!)

3. THRIFTING IS GOOD FOR YOUR COMMUNITY.

Some thrift shops serve charitable causes such as job training and placement, funding for a  mission of some kind, or providing impoverished communities an affordable shopping option. Not to mention giving your money to local shops puts it right back into your local community.
4. THRIFTING IS GOOD FOR THE HUMAN RIGHTS.

In addition to being nice to the planet, thrifting is nice to people. Mass production often comes at the cost of human rights; women, children, and impoverished people who are subject to disparaging outsourced labor conditions are usually at the highest risk for worker rights violations. –low wages, long hours, poor working conditions, etc.

When you choose thrifting, you choose to help the world. So unleash your fashion creativity, stand out from the crowd and start saving the world today by shopping at your local thrift store.
Leave a Comment