Know That I Love U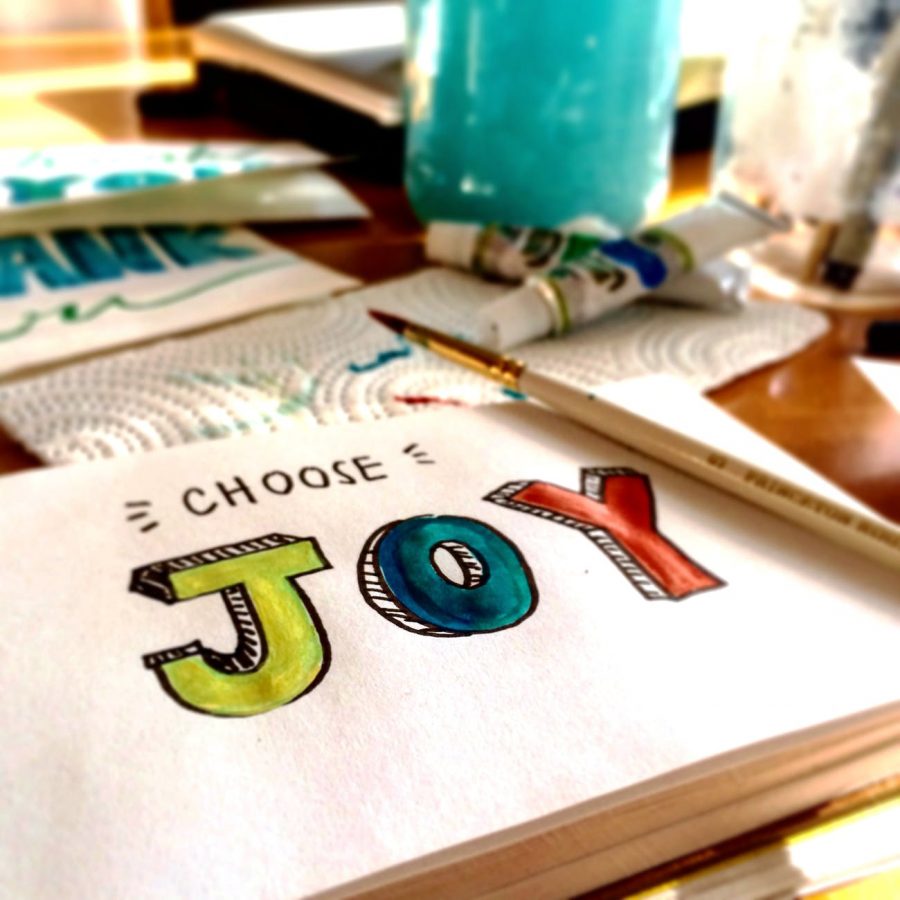 As she types into her phone, her mind is flooded with ideas. Her fingers dance across the screen as her brain churns content about tranquility and love into simple, cute sentences. Satisfied with her messages, she hits send – and then starts working on her note for tomorrow.
     Junior Grace Walsh has started her own Remind101 chain to send daily out encouragement and inspiration. By texting @knowthat to 81010, recipients on any type of phone will get her texts sent to their messages app.
     "I got the idea from my teachers," Walsh said. "They use it all the time for class. I thought, if they can have it to remind their students to do their homework, then I can make one for cute messages."
     Walsh's text chain, titled "KNOW THAT I LOVE U," is dedicated to positivity and self care. She sends daily messages as reminders of generosity, kindness, serenity, and love – essentially giving her recipients a small dose of peace whenever they check their phones.
     "At first it was just my friends, but then I figured I could probably get a few more people on here," Walsh said. "So then my friends started telling other people about it and more people started joining and then I decided to post about it. Now there's a bunch of people on it."
     Walsh said that since she send out messages every day, it's become a part of her routine. The type of message that she writes will usually correspond with the time of day the post is sent out. Her morning messages tend to focus on inspiration for the day ahead, whereas her evening messages focus on relaxation after experiencing stress.
     "My messages change depending on what time of day I send it out," Walsh said. "But I generally like to send uplifting things, like a mantra. Just something that they can speak into existence in the morning, something kind and gentle at night."
     The objective of Walsh's messages also often center around self care. She wants to remind people how loved and valued they are, as the school year usually means kids focus on other things besides loving themselves.
     "I feel like people don't really do that anymore," Walsh said. "I just want to remind everyone to have a positive day and take care of themselves because I feel like that's especially important as a highschool student.
     Besides being friendly, Walsh's Remind serves the additional purpose of being therapeutic.She said that whenever she is feeling down, she will start planning out her messages in advance in hopes that they will bring people the happiness when she doesn't feel happy herself.
     "I remember I was having a bad day when I started it, Walsh said. "Whenever I have a bad day, I just want to make everyone else feel better so that I can make myself feel better."
     Although Walsh said other people send out Remind messages, she didn't take that into consideration when starting her own. However, after putting in time and effort to her positive push-outs, her chain has grown to more than 50 people, including people from school, San Antonio, and even a group of moms.
     "I just had all these idea to tell people that I couldn't tell everyone," Walsh said. "I needed a way to send them out without being that annoying girl who puts everyone in a big group chat, and this turned out to be the perfect way to send messages to everybody."
     Walsh hopes that her Remind continues to grow so she can reach more people. She has a Pinterest board full of ideas and quotes, ready to go for future messages. She said it inspires her to spread loved, and she wants others to feel loved when they read her content.
     "Everyone is telling me how much it means to them and how they don't think I realize how much it's meaning it them," Walsh said. "That makes me feel really good. I love to make an impact on people's day."