The Bottom Line
Foreig exchange students find support in track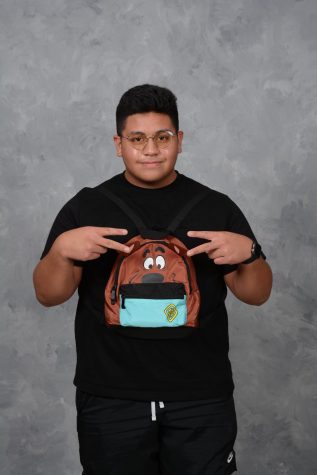 More stories from Jacob Tacdol
     Imagine leaving home and moving to a new country. No family. No friends. New school. New culture. This is the experience for many foreign exchange students coming to the United States from countries around the world. 
     Thousands of miles from home, junior Anna Grieshaber-fjesme and senior Gaia Baccarini have found friendship and support through the Rouse track team. 
    " I've never done track before," Grieshaber-fjesme said. "I was in sports a lot in Norway but I never did track. I joined because the team was really good and the people were nice. I have a lot of fun and most of my friends are there and we talk every morning, it's a lot of fun."
     Head girls track coach Kelly Thompson has welcomed multiple foreign exchange students to the team in the past. 
     "Every experience is new to them," Thompson said. "Track for them is more than just track, iIt's a society of great girls that they like being around. Foreign exchange students very seldomly have a bad day.  I don't know if that's just the mindset of the people that we get from Norway and Italy, we've had kids from Spain and lots of different places. Maybe it's the adventurous mindset to leave home."
      Baccarini is from Italy and is staying with her host sister who is also on the track team.
     "I like the culture and the lifestyle is different," Baccarini said. "At home we don't spend as much time at school and I love this school. You have a lot of options, you have a lot of subjects, you can decide whatever you want and you can change what you want to do."
     Thompson is looking forward to accepting more foreign exchange students to his team and credits his athletes with creating a welcoming environment. 
     "Our girls are amazing and it's nothing that Coach Brooks or I do, it's the girls making it a loving, friendly environment that people want to be in," Thompson said. "We have a bigger track team this year than we've had in 14 years, because the girls are very good advocates for us and they're bringing kids in. More than just the foreign exchange students. The girls are making it seem acceptable and an inviting place for everyone."
Leave a Comment