Continuing Our Essence
Varsity football team holds on to top spot.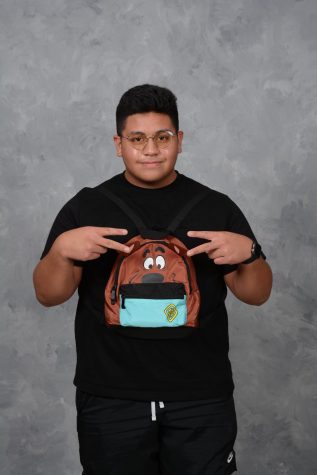 More stories from Jacob Tacdol
     In the sweltering heat of summer, students, teachers, friends, neighbors and families packed the stands of Bible Stadium to witness the highly anticipated kick off of the 2021-2022 football season on Aug. 26. After losing just one game in their comeback season last year, Head Coach Joshua Mann and the Rouse Raiders garnered the eyes and support of many. This year's season opener against Burnet would result in a 44-7 win for the Raiders and set a precedent for the rest of the season.
     "It feels amazing,"  junior Calvin Daniels said. "I mean last year we weren't sure if we were gonna get this every single day. We didn't know if we were gonna get to play a game or practice but coming back this year this team is special, it really is. It's gonna be a fun ride."
     Halfway through the season, the team had lost just one game, a non-district bout against Weiss, but continued to put large numbers on the board each week. In their Oct. 1 homecoming week game against Conally, the team allowed the Cougars to score 27 points before halftime, but defeated them in the end with a score of 65-27, which tied the record for all-time highest scoring game in the school's history. 
     "This win feels really good," senior Hayden Wood said. "There's nothing else to complain about after putting 65 points on the board. I think having a lot of chemistry on the entire team really helped. Together, we've been doing more things together with the whole offense and the whole defense and it's really showing out there on the field. The rest of the season, I'm looking forward to putting 65 points on the board every game."
     Closing their regular season with the game against Brenham, complete with an impressive trick play and a true underdog comeback after halftime, the team was once again able to finish with 9-1 overall record and come out as undefeated district champions.
     "I feel like I'm floating right now," Mann said. "I'm so happy for these seniors and the whole team. To be back to back District Champions, volleyball 6 times, and band second place in state, if this isn't the time to be a Rouse Raider, I don't know what is. Now, it's gold ball chasing time, from here on out, we can't make mistakes or we go home and I don't want to say goodbye to these seniors."
     For their final home game of the year, the team dominated Austin Travis High School in the bi-district playoff round with a 59-6 victory. A week later, in an intense, emotion filled area playoff bout against the Floresville Tigers, the Raiders racked up 38 points before halftime and ended the game with a 59-19 win. 
     "We did a lot of great things," Mann said. "Being 11-1, that's an all time school record, we have never won 11 games in a season. I'm ready for next week. It should be us two playing each other again. That game was so great last year, and unfortunately we were on the short end, so hopefully this year we can just flip it."
     Although their season ended with a hard fought rematch against Liberty Hill, the 2021 Rouse Football Team made history and set in motion a large expectation for years to come. As they made their way through the playoffs, the team brought with them many underclassmen and sub-varsity players who will soon take over and continue the essence of what it means to be a Rouse football player. 
Leave a Comment