It only took Blood, Sweat and Tears
Hang on for a minute...we're trying to find some more stories you might like.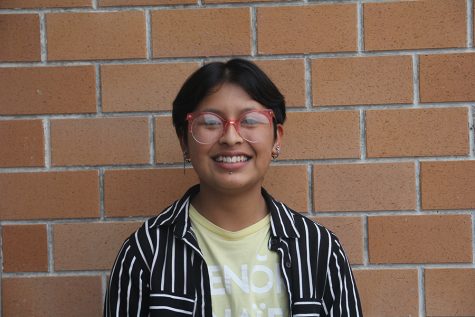 More stories from Brandon Lemus
Staffer expresses admiration of accomplished Korean music group BTS
2016 was an amazing year in the Korean music world. With all the hype going on, it was hard to breathe from the excitement and pride bouncing off the fandoms.
EXO made an outstanding comeback, GOT7 finally gained some recognition, and there was a new side to BTS.
The seven young men of BTS took a big step in the music world. Not only did they win four awards at the 26th Seoul music awards, but they were also the first group in six years to do so.
The awards they won included the Bonsang award, the Best Male Dance Performance award, Album of The Year award for WINGS and the Best Music Video award for their song Blood, Sweat and Tears. They also won the Daesang award and were the first idol group not part of the three biggest music companies to win one.
BTS worked hard to achieve their goals. To top those awards, the boys also won their first grand prize award at the 2016 MAMA awards. This was their ultimate goal. Because of their hard work, they were able to achieve this pinnacle sooner than expected.
This was a surprise, but definitely a well deserved one.
But the accomplishments didn't stop there. No, no. The Bangtan boys also received some love from American rapper Wales in his song Folarin Like (Nas is like freestyle), which was released Dec. 6. The rapper shocked A.R.M.Y (BTS' official fandom, for those of you who are unaware) about 2:25 into the song when he mentioned BTS.
Woah, woah, woah. An American rapper gave BTS a shout out. That was impressive.
I mean, BTS' feature song Blood, Sweat and Tears did achieve an "All-Kill" during the first hour it was on the Korean music charts, which is rare for any idol group to achieve. The only other group that has reportedly done so is EXO, BTS' biggest competition.
And, on top of that, BTS sold 500,000 copies of their WINGS album the first week it was available to pre-order.
But even with these exciting accomplishments, BTS is not stopping now. The group has announced a sequel to their WINGS album, which will be called WINGS: You Never Walk Alone, to be released this February.
This year will surely be an exciting one for A.R.M.Y. For example, one very thrilling thing that will happen this year is an American tour.
While they will not be coming to Texas (which is really sad because I would've paid good money to go and see these amazing performers), they will be going to California, New Jersey and Chicago. This in itself is amazing – almost as amazing as how fast the tickets sold out.
The venues they have booked will hold over 18,000 people, and all 95,000 of their tickets were sold out within minutes of their release. That is a really big deal because the KPOP genre is still new to the American scene and something not many people listen to or even know about.
For BTS to be able to have sold their tickets out that fast, in four measly minutes, is really, really impressive. These young men have gone from something small, to something huge, and that is worth taking time to recognize.