Student Council 22-23 Results
Students elected by their peers to represent the school.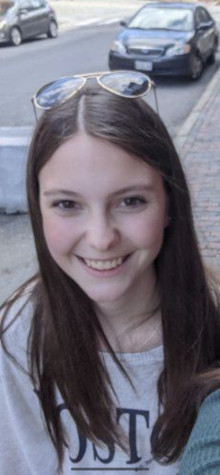 More stories from Katie Griffith
The following people were elected by their fellow peers to serve in a leadership position with hopes to make the school a better place and increase communication between the student body and administration.
Student Body President – Tanushree Duggirala (Sr)
Vice Body President – Pranav Boopalam (Sr)
Treasurer – Sreenidhi Palaniappan (Sr)
Secretary – Greeshma Laaka (Sr)
Historian – Hansi Kallem (Soph)
Senior President – Swagat Das (Sr)
Senior Vice President – Shannon Barton (Sr)
Junior President –  Hana Elzayat (Jr)
Junior Vice President – Kat Myers (Jr)
Sophomore President – Phoebe Huang (Soph)
Sophomore Vice President – Eunji Bae (Soph)
Community Service – Ayushi Priyadarshani (Soph)
Pride & Patriotism Chair – Riyanjali Sengupta (Soph)
DASH – Santhoshi Penmetsa (Sr)
Energy and Environment – Shivani Sreekanth (Soph)
Club Connections – Dyuti Nalla (Sr)
Staff Appreciation – Ishani Namadurai (Jr)
Social Director – Rohit Pentakota (Jr)
As representatives for the student body, it is the job of the StuCo members to be the voice of those they represent when talking to the school administration. 
"I want to increase the collaboration of students and increase their voice," student body Vice President Pranav Boopalam said. "Next year, I really want to start a student leadership committee with Dr. Thompson and we are going to increase the student voice by putting on new clients throughout the year."
Along with creating committees for discussion, they advocate for student voices by choosing themes for dances, spirit days, creating fundraisers and designing school wide activities.
"Rouse has given me a lot to look forward to and I hope to do the same for the future classes," student body President Tanushree Duggirala said. "I want to create an alumni program so that we can actually connect back to our class in the future. I also want to have more fun festivities around campus like possibly a lock-in. It might take a lot of fighting for, but hopefully we can get it done."
Each grade level, besides the freshmen as there are two middle schools from where the freshmen come, and they are not able to vote for representatives to a school they don't go to yet, have their own president and vice president to represent their class. These Student Council Members work alongside the Student Body President and Vice President to ensure that all is fair for each grade. For example, the members vote on future positions such as DASH, pride & patriotism, energy & environment and community service, which are all now sub-committees for the upcoming school year. 
"I wanted to run for StuCo because I wanted to be more involved in StuCo, and make sure that the senior class has a really good time for our last year at Rouse," senior Vice President Shannon Barton said. "I hope to get us more things that we've been looking for that other schools have in LISD, like our painted parking spots or athletic parking passes for game days or more theme days for football games. It's important so we can keep up the Rouse school spirit."
Rouse is a large campus with a little under 2,000 students. The school can only be planned out in a way that both students and administration enjoy when they collaborate and work together. Barton, Boopalam and Dggirala all agree that they look forward to the next year and hope that they can successfully advocate for both themselves and their peers.
"I get to represent a school with a body of people that I genuinely love and adore," Duggirala said. "I can't wait to do a lot next year. It's gonna be a lot of responsibility, but I know it comes with a lot of fun as well."
Leave a Comment