Review: Somewhere Between Bitter and Sweet
The fifth book review of the season.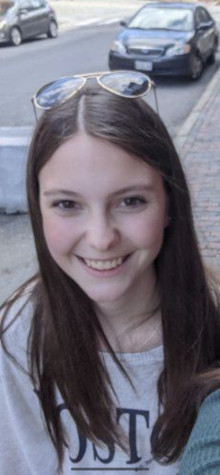 More stories from Katie Griffith
"What's the voice telling you now?" Chloe says.
 I pluck the thought like a poison berry and force it to my lips. "That I can't do this." 
Chloe tightens her grip on me. "And what do you say back?" 
Another thought blooms on my lips, the taste this time somewhere between bitter and sweet. "That I will."
                     – Somewhere Between Bitter and Sweet
Nachos Tacos is the safe haven for the community of Austin, Texas. The restaurant, owned by Mr. Prado, takes care of the people it feeds either by offering jobs or giving out free meals to those who are in need. With loan sharks roaming the streets looking for undocumented immigrants and the poor to prey on, Nacho's Tacos open sign is one of the brightest lights for the neighborhood. The restaurant also happens to be the second home of Pen Prado, daughter of the owner, whose dream is to either one day take over Nacho's or open something just like it. However, this is not the same dream as her parents who wish for a better future for their daughter, and when Pen is fired by her father her whole world just about flips upside down. She must now learn to grow up and survive on her own, all the while chasing after her dream and battling depression and anxiety. On the flip side, Xander is a new hire at the restaurant searching for a family to call his own after being left by both of his parents back in Mexico. Once Pen and Xander meet, they have an instant connection that creates a story of first love that combats familial expectations and finding where you belong. 
"Somewhere Between Bitter and Sweet" tackles real world problems in a setting that is fun and exciting to read about. A good chunk is being introduced and learning about the behind-the-scenes of a restaurant and the family it builds between the staff. The Nachos Tacos' staff brought unique and funny characters, as well as emphasizing the fact that family doesn't have to only be people who share blood. Along with the lively restaurant family, Pen and her father's relationship was well developed and thought provoking. Readers get to experience the relationship between a father and daughter who are both stubborn and not good at showing how they feel.
As mentioned before, "Somewhere Between Bitter and Sweet" touches on tougher subjects such as depression, anxiety, self harm and undocumented immigrants. Part of what makes this novel great is that the characters are proud of their heritage and fully embrace it. However, the characters still struggle, so it's something that readers can better relate to and understand.
While there are many strong areas in this novel, and readers get to watch Pen grow and develop, not a lot of attention was focused on Xander. In fact, Xander (although the second protagonist of the book) only gets to narrate for about a third of the novel. His problems seem to be in the shadows of Pen's, and sometimes it was easy to forget that he also had his own struggles as he was almost always helping Pen. Additionally, it's a little hard to understand why Pen and Xander were attracted to one another in the first place. Besides physical attraction and close proximity, the book never goes into much detail about what they like about each other's personalities.
Author Laekan Zea Kemp is one of Austin's very own. She was raised in Lubbock and went to Texas Tech University while there before moving to the Austin area and teaching at Vista Ridge High School. After COVID hit, she became a full-time author. Besides "Somewhere Between Bitter and Sweet," Kemp has also written "Heartbreak Symphony" and has plans for other middle school aged books and picture books.
"Somewhere Between Bitter and Sweet" can be bought on Amazon, Audible, Kindle Store, Barnes & Nobles, or it can be borrowed from any nearby bookstore. A hardcover costs about $15.49 on Amazon while a paperback costs $9.99. This book was written for young adults and high school students as it deals with some heavier topics such as depression, self harm and anxiety. 
I would rate this book a 6/10. I feel like the story could have gone a little more in depth into the romance section and building Pen and Xander's relationship. Secondly, I love a book that's hard to put down, and this just wasn't that for me. It was a bit slow at times, but it did touch on important real world topics and was a good book to read.
Leave a Comment