The Hunchback of Notre Dame
The cast members became very connected to the characters they played and the people they helped come to life on stage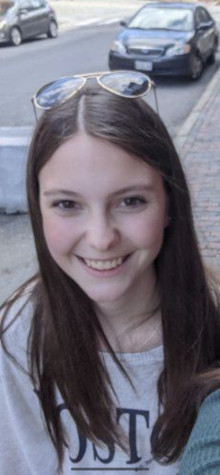 More stories from Katie Griffith
     The scene ends, and the curtains close. They are out of breath and wild eyed, waiting for one thing. Then they hear it, the clapping, the laughing. The excited whisperings, guesses of what may happen next, and that's all the confirmation the theater department needed. The long hours, the hard work, the show they worked so hard to put on, was all a success.
     "The end product," senior Kylie Hernandez said. "Just hearing the satisfaction from the audience, knowing that they loved the show. I knew it was going to be good in the end. I mean it was kind of a grueling process during rehearsals but in the end it turned out really well and that's what I was looking forward to."
     This year, the theater department presented "The Hunchback of Notre Dame" as the Winter Musical.
     "As Hunchback being my first musical ever, I can say that it was so different to any other play I had done," senior Owen Weaver said. "It's so much more complex and intricate, and I loved that aspect of it. I had a lot of fun working on such a unique and beautiful musical that Hunchback was." 
     "The Hunchback of Notre Dame" is set in Paris during the 15th century. It centers on Quasimodo, a deformed bell ringer for the Notre Dame Cathedral, who falls in unrequited love with a gypsy named Esmerelda. However, Esmerelda happens to be engaged to somebody else.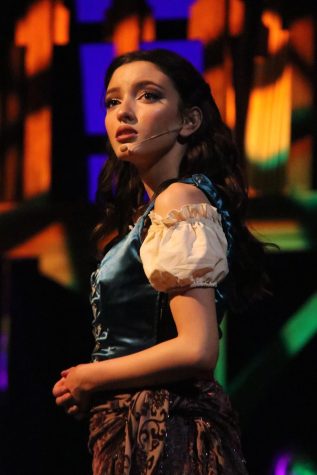 "One of my favorite moments was our opening day," freshmen Leo Cantu said. "When everyone was excited and hyped to finally start what we had been working on for so long. Specifically when we all came together and began our warm up, I could tell that some of the things we did nobody had done in a while."
     The Hunchback of Notre Dame (or "Hunchback" as most commonly used by the cast) included many songs and acts that energized both the cast and the audience. Some songs included "Court of Miracles," "Top of the World," "Esmerelda," "Tavern" and "Someday."
     "I loved singing the song 'Someday' in act two of the show with Esmeralda (Kylie Hernandez)," junior Langston Lee said. "The song not only is beautiful, but really encapsulates one of the most important messages of the show which is acceptance no matter who you are."
     While the performances and songs may have captivated the audience's attention, many people helped contribute to it. The crew helped to make sure everything ran smoothly, the actors performed and entertained, and there was even a congregation and a chorus included to set the scene for a large group of people, such as a mob, and sing along to the songs.
     "Playing Florika and being a part of the congregation was like a dream come true because this is one of my favorite musicals," senior Daisy Greggio said. "I am beyond grateful for the opportunity to have played Florika this year, she showed me confidence and not to be afraid to express myself. She will always be a part of me."
     Not only did it take a whole team of people, but a musical also takes a lot of hours. Sometimes this meant getting to school early to work on set, or staying late after school to finish a scene.
     "I knew at the end of the day we were telling an important story and that was what this was all about," Lee said. "Not to mention the people that helped to make this show great, because I look at how much they've contributed and am motivated to do the same."
     The long hours put in not only created a well put together musical, but a community of people as well. According to Lee and Weaver, the cast relied on one another, supported each other through the ups and downs, and helped their fellow cast mates reach their peaks.
     "There were some times during the rehearsal process where I just wanted to pass out and sleep, but I think the thing keeping me motivated and strong was my surroundings and friends who were there for me every step of the way," Weaver said. "I was loved unconditionally and supported by them and that really helped me. I made so many bonds with people I had never talked to before musical and I really think that helped build a foundation of love and support needed for such an intense musical."
     The cast members became very connected to the characters they played, and the people they helped come to life on stage.
     "Clopin and I are kinda parallel in the energy and fun side but I was really able to put in my whole heart for this character thankfully as my director trusted me to really live in his shoes and create what I presented on stage," Weaver said. "He will forever be in my heart and once again I am so thankful that I was given the opportunity to be in this masterpiece."
     In the end, the theater department put on an unforgettable show through their hard work and collaboration. 
     "There's a lot that I am going to miss," Hernandez said. "The family experience and it's really all about that because those are your best friends you spend everyday with them after school. That's what I'll miss the most."
Leave a Comment