A Pal like No Other
Peer Assistance Leadership and Service.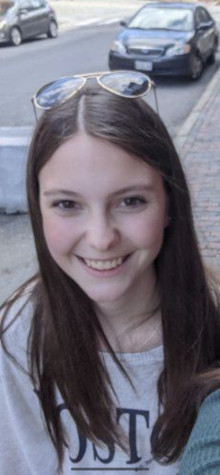 More stories from Katie Griffith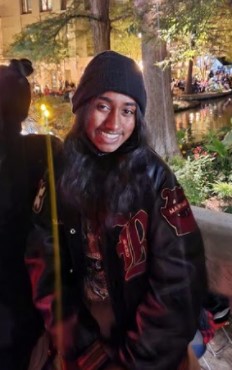 For 30 minutes a week she pulls her PALee out of class. For 30 minutes a week they spend time together crafting, playing games and talking. For 30 minutes a week a friendship is built, strengthened out of encouragement, dedication and the time spent with one another.
     Junior Manisha Sahu is part of the Rouse PALS program. A PAL is meant to encourage and create a healthy development of youth through a mentoring-type relationship.
     "For me, it's like being an older sibling," Sahu said. "You can do fun activities with them, or if there's something going wrong, like they're going through a tough time, then they can talk to you. It's really nice to have someone that knows you, and you know will support you."
     Once a week Sahu travels to Wiley to visit her PALee (an elementary or middle school student who sometimes has difficulty in school, whether socially, emotionally or academically.) Each PALS visit is about 30 minutes long, starting when a PAL picks up their PALee to when they drop them back off in class. Sahu and her PALee typically spend the visit with another PAL and PALee duo creating fun crafts or playing games such as UNO or Sorry!
     "We usually go with a plan, but you can't always stick to the plan," Sahu said. "If your PALee is having a bad day, they may want to do something else. We always have discussions to know if they're feeling alright, and if they ever need to talk about anything, they know they can talk to us."
     One visit in particular, Sahu planned a birthday party for one of the PALees. They decorated a room with balloons and brought a dessert to surprise her.
     "We knew that she was having a really rough week from our previous visit, so we wanted to cheer her up," Sahu said. "She came in and she was super happy, and super surprised. Seeing her happy just made me happy too.
     On top of visiting PALees, Sahu also has to complete four hours of community service each six weeks. Sometimes this means freeing up weekends or prioritizing between community service and school work in order to accomplish this goal.
     "I think you need to be dedicated," Sahu said. "You have to care about the kids, you can't just do it because you think that it's a fun class. Sometimes there's things that go wrong with your PALee, and it's not easy stuff to go through, and I think you need to really be committed to trying to help your PALee. Being a kid is a hard thing. No one really talks about it, but it's difficult, and going through it by yourself is really sad. Having someone with you through that process is really comforting."
View Comments(1)