Review: The Final Girl Support Group
The second review of the year.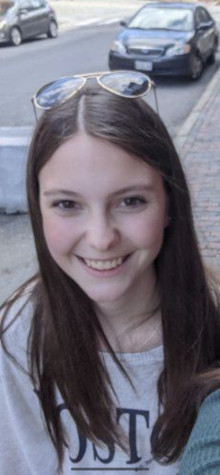 More stories from Katie Griffith
     "We get subjected to sequels. That's what makes our guys different, that's what makes them monsters – they keep coming back."
     – "The Final Girl Support Group
     In a world where the mass murderers and monsters we only see in horror movies are real, a group of "Final Girls" meets monthly to support each other through the traumas they face. Lynette Tarkington is one of the six remaining Final Girls who still attends the support group. However, after one of the other Final Girls misses a meeting, later found murdered in her home, Lynette must face her worst fears as she realizes someone out there is determined to finish off the Final Girls for good. 
     Author Grady Hendrix has opened up a world where nightmares come to life. Through his unique premise, inspired by some of the most popular horror films such as Scream, Hendrix has created a fun and shocking thriller. "The Final Girl Support Group" is filled with a lot of unexpected plot twists and a good mystery that readers will love to follow. Not everything is what it seems in this story, and Hexdrix keeps the audience at the edge of their seat until the very end. 
     Another great thing about this book is that it had a lot of character development for the main character. While it may have been hard to enjoy Lynette, at first, she later grows into a character worthy of having a book told from her point of view. Hendrix's development with his characters helps readers to realize that there are names to the many faces in the slasher movies, names to the ones who don't always make it to the end.
     One important thing to remember though- the girls in the Final Support Group experienced their traumas decades ago. So, the characters are not the teenage, young adult girls you might be expecting. Instead, "The Final Girl Support Group" follows women who are about 30, 40 and 50 years into their age. Because of their age, it sometimes made it harder to relate to the characters, and the first couple of chapters are a slow read. However, the book gradually picks up pace, so this shouldn't stop readers from enjoying the mystery Hendrix created.
     It was also hard to differentiate between the many different characters and their backstories. Hendrix doesn't give you the rundown of the characters in the very beginning, instead adding them in "flashbacks" the main character has throughout the book. There are about seven to eight different backstories told, and seven to eight different characters that readers have to place the stories with. For those with good memory, it may not be hard to remember exactly who's who, but for others, such as myself, it may make following the book just a little bit harder. 
     Beides "The Final Girl Support Group," Grady Hendrix has also written best-selling novel "Horrorstör" (2014), "My Best Friend's Exorcism" (2016), "Paperbacks from Hell: The Twisted History of '70s and '80s Horror Fiction" (2017), "We Sold Our Souls" (2018), and "The Southern Book Club's Guide to Slaying Vampires" (2020). Hendrix is also known for being an American journalist, public speaker and screenwriter, as well as one of the founders for the New York Asian Film Festival. Hendrix also won the "Bram Stoker Award for Best Non-Fiction" in 2018.
     "The Final Girl Support Group" can be bought at most bookstores such as Barnes & Nobles, Amazon or Target, or any online bookstore. It can also be found on Audible, audiobooks.com, Kindle Store, Kobo and Google Play Books. Depending on where it is bought, prices range from $13.99 to $15.79. This book was written for anyone who enjoys a thriller book with a good mystery. However, I would not recommend it to anyone who can't handle graphic descriptive words, as murders are often described in detail.
     I would give this book a 7/10. At the very beginning, I had a hard time getting into the story, and I was continuously getting annoyed with the main character and all her paranoid ways. For the first two chapters it seems that I would just be watching a group of women struggle to let go of their past. However, the longer I stuck with the book, the more I enjoyed it, and I grew to appreciate the characters for all they've been through. 
Leave a Comment