Austin City Limits
Austin's most iconic music festival returns to Zilker Park.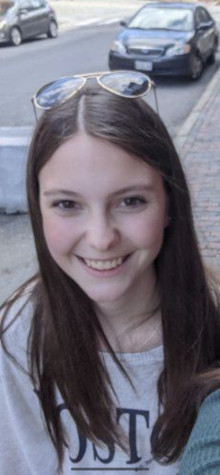 More stories from Katie Griffith
     With eight stages, over 130 performances and expanding over two weekends, Austin City Limits Music Fest is the third largest music festival in the United States. This year ACL was Oct. 1 – 3 and 8 – 10, and had headliners such as Billie Eilish, George Strait, Miley Cyrus, Rüfüs Du Sol, Tyler, The Creator and Duran Duran. 
     "I've lived in Austin for ten years now, and I've never been," Head Coach Instructionalist Jamie Maples said. "I was finally able to check off my Austin Bucketlist, and it was really great."
     ACL started on a Friday at 3 p.m. and closed with it's two headliners George Strait and Miley Cyrus at 10 p.m.. Saturday continued ACL from 12 p.m. to 10 p.m., with headliners Billie EIish and Rüfüs Du Sol. Sunday closed out the ACL weekend from 11:30 a.m. to 10 p.m, Tyler, The Creator and Duran Duran healining. 
     "There are so many different people performing, so it's not like you are waiting on one person to perform," sophomore Nia Page said. "You can, if you want to see just that one person, but you have so many different stages going on that you could discover a new artist."
     ACL is held every late September or early October at Zilker Park. There are eight stages that have performers playing during their allotted times. Typically headliners will either perform at Honda stage or Lady Bird stage. Attendees are able to go to any concert they like, walk around the park or enjoy any of the other attractions that ACL offers, including ACL eats, the mini fest for kids, photogenic spaces or sponsored giveaways.
     "It was really fun," Maples said. "If you enjoy live music, and you enjoy walking and being able to bounce around places – you can go to two or three different concerts within an hour – then it's something that you should definitely try out."
     Last year, ACL was cancelled due to the coronavirus. Many music festivals cancelled from COVID 19 were unable to come back, however, ACL did, and they were still able to bring in big names for the weekends.
     "Last year they didn't have an ACL, and that was weird," Page said. "It felt good being able to get back out and do normal things."
     ACL started in 2002 inspired by the KLRU/PBS channel's music series, also called Austin City Limits. Though it may be the third largest music festival now, the first ever ACL started with only 67 bands, five stages and 25,000 in attendance. 
     "It surprised me how crowded it was for a Friday, and gradually throughout the day it got a little more crowded," Maples said. "We're in Zilker, right, and you can see all these people, but no one was within a five foot radius of me. So, it was weird to have so many people but no one actually close to me."
     After 2002, ACL began to slowly grow in popularity. In 2004, it expanded to the eight stages and three days it has now, with a top attendance of 75,000 people. In 2005, ACL won Pollstar's Festival of the Year award, and it wasn't until 2013, that ACL expanded to two weekends in October. 
     "It's very weird because all the people there are very different, and you have to get used to the people and all their differences," Page said. "It's a good experience if you make it one. If you're going to complain the whole time, it's not going to be good, but if you're into it, then you're going to enjoy it."
     Some big names that have played at ACL in the past include Radiohead, Foo Fighters, Metallica, Red Hot Chilli Peppers, The Cure, Arctic Monkeys, Guns N' Roses, The Strokes and much, much more. 
     "I feel like at ACL you're going to experience new artists," Maples said. "You may know one person, but you're probably going to go to a concert of someone you don't listen to that much, so you're learning something new or experiencing something new that you weren't expecting. At a traditional concert you're going for one particular person, it's way more crowded and you're expecting back-up dancers, and stuff like that. I wasn't going to ACL for that, I was going for the music."
     ACL is home to many different groups. It is not exclusive to age or type of music, but many different types of people go to experience the third largest musical festival in the U.S.
     "It surprised me how many different groups of people were there," Maples said. "I had this perspective in my head that there would be a lot of young adults going, and it would be a very specific kind of music, but it was actually all over the place. I went on a Friday, so I don't know if it would be different on a Saturday. I thought it was very interesting that there were a lot of older people, and there were a lot of families, and there was a lot of country music – which I did not expect for ACL. I went in with one perspective and I left thinking that it was more universal."
Leave a Comment