Black Student Union
A club for diversity and inclusion.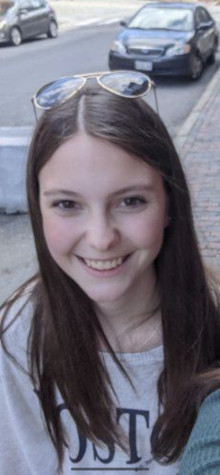 More stories from Katie Griffith
       Black Student Union is a club that gives the opportunity for students on campus to come together to communicate and connect with one another. This club is sponsored by Art Teacher Natasha Thomas, English Teacher John Manning, English Teacher Christina Gatti and Science Teacher Erica Jackson.
     "It gives them the opportunity to have discussions about things going on in the world or just to have similarities they want to talk about," Thomas said. "It is also an opportunity for growth and activities for around the school, for the school to have cultural experiences as well and to understand a little bit more about where the variety of our students are coming from too."
     The focus of BSU is to give black students the opportunities to explore leadership positions, including higher education. However, this club is not exclusive, and anyone is welcome to join. 
     "There are a lot of organizations on campus that allow for different affiliations of students to connect, so this is another opportunity to have that growth and to have that diversity," Thomas said. "It is an opportunity for students to voice their opinions and ideas and to put that forth into a school environment."
     BSU will have officer elections at their next meeting, Oct. 13, and in future meetings. After officers are elected, the club sponsors want it to be as student led as possible.
     "They're running the meetings and it's going to be mostly about what actions they feel are most important at the time for our campus, the events they want to be a part of, fundraisers and higher education opportunities." Thomas said. "So whether we have guest speakers coming in or doing something like a pep rally to get people more interested and involved in what we're doing."
     According to Manning, the club sponsors want this club to be a place for students to come and socialize, work together and be the support structures that each person in the club needs. 
     "In my opinion, everybody has to go to school and that doesn't make it very fun, but to give somebody an option to have that community on campus is going to make it more engaging for anybody," Manning said. "It's a culture club so we're just trying to give the students an opportunity to grow together and have some community on campus." 
      Although BSU was present at Rouse in the past, it ended a few years ago. The pandemic also slowed down many plans of bringing it back.
     "Between the four of our sponsors we had quite a few students come to us and say they really wanted to get this involved on campus," Thomas said. "We had it in the past a couple years ago, but we felt it was important to bring it back to campus because there was such a large population of students who were interested in having this opportunity for growth on campus and to have it in our school environment."    
     About 16 students came to the last meeting. According to Manning, this is a good number for it to be the first meeting. 
     "I joined this club because I believe in equality," junior Dyuti Nalla said. "I have a special-needs brother, and people with special needs tend to be looked down upon and not seen as equal, and I know that happens, not with just special needs but with gender and race too. This club, what it's about having equality for race, and I thought it would be a really good opportunity for me to get involved."
     A specific schedule has not yet been determined for the club meetings. So far, they are during fifth period advocates, but the sponsors are going to see when the best time is for both the students and teachers. 
     "I think this club is really important to have," senior Lola Brown said. "I'm African American so I don't feel included in a lot of things sometimes and usually other people feel the same way that I do, and that's not a very good feeling to have. So, to have a community of people who are like you, it's just really nice."
     The student members of this club are hoping to make a positive impact in the school through advocating equality and supporting groups like Black Lives Matter.  According to Nalla, it is important to work with others towards a common goal.
     "I think this club can really talk about issues that are within the school which I believe is really important because it's helping to build the future of the school," Brown said. "I'm looking forward to just meeting people who are like me, who feel the same way, and figuring out how to build a community."
    The club sponsors hope that BSU gives the opportunity for change and diversity inclusion on campus. 
     "I would like to see it grow exponentially," Manning said. "It's not an exclusive club, anybody is welcome to join. So, we'll hopefully have even more diversity within the club, but sticking to the purpose of the club is to support and engage with the black students."
Leave a Comment