Rouse Reads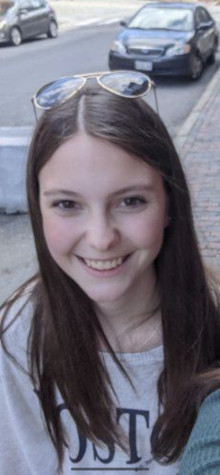 More stories from Katie Griffith
  Rouse Reads is sponsored by head librarian Holly Hensley, however, she wants it to be as student-led as possible. Students will suggest the books they want to read, then as a club they will vote on what to read together.
     "Book clubs are wonderful," Hensley said. "I'm in about three or four (book clubs) as an adult. It's just fun to read together with somebody else and then talk about the book that you read. When you finish reading a good book, you want to talk about it."
         At the meeting they chose the book They Wish They Were Us.  It is a murder-mystery set in a high school on Long Island, New York.
     "It's totally up to students what genres we read, so if they want to continue to choose from the same genre that's fine," Hensley said. "I do like to talk up a couple of different genres because it is fun to try something new."
    In the novel, Jill Newman investigates the death of her best friend 3-years-ago, however, doing so she learns how deep secrets can go and what it's really worth to keep them.
     "Mystery is really interesting," junior Manisha Sahu said. "I like something that has you on the edge of your seat, something that's like 'What's happening?'"
     There are nine books read in a year, one book for every month. Hensley orders a paperback version of the book, then the members are able to keep the book for their own collection at home. Once members finish reading the book, the next meeting is when they discuss what they have read and later choose a new book to read. 
       "I think I joined a book club to meet new people," Sahu said. "I like to read, and I didn't talk to a lot of people last year because I was virtual. Reading is a way I can connect with other people, and have a way to talk about the books I've just read."
     Last year, only six people joined in-person for Rouse Reads. Now that everyone is back in person, it allows for a larger club and more discussions.
     "There were a few virtual people last year that would come to the back door of the library and pick up their books, and then they would read from home," Hensley said. " So that was kind of challenging, the whole zoom thing."
   So far, 16 people have joined the club. Rouse Reads meets once a month on the first Tuesday. The next meeting will be on Tuesday, Oct. 5.
     "We're still open to anybody who wants to join," Hensley said. "So, if you have not joined the book club yet, and you would like to join, just stop by the library and I will give you a pass so you can come to the next meeting."
Leave a Comment