A Dangerous Decision: How Governor Abbott's Reopening Texas Neglects Public Health and Safety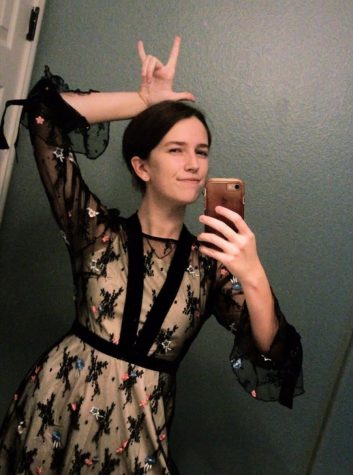 More stories from Shelby Fohl
The Texas mask mandate will end, along with the limitations of business capacity and requiring of masks by Texas Governor Greg Abbott. The decision will go into effect Wed, March 10. 
The decision to end the state-wide mask mandate has been made too early and poses a massive health risk. With three new strains of COVID-19 being found in the U.S, there is a possibility of a new spread that could force Texas into another lockdown and prolong the pandemic, and high risk peoples are now targeted when going into essential public places. 
Governor Abbott's move to reopen Texas to 100% is a dangerous decision. According to the Centers for Disease Control and Protection (CDC), three new, more transmissible COVID-19 variants have been found in the United States as of Feb. 12: A United Kingdom variant, a variant from South Africa, and one from Brazil. With ending the mask mandate and opening Texas completely, Governor Abbott is risking exposure of new variants, which will only prolong measures needed to be taken and continue the pandemic in the state. This also poses dangers to other states as well, as people can travel on aircrafts and go through airports.
As of Feb. 17, the CDC has reported COVID-19 cases dropping nationwide, possible factors being less inside gatherings from the holidays and increased vaccination rollouts. However, just because cases are dropping does not mean it is safe enough to open up at pre-pandemic capacity and end required masks in public. Especially with an anti-mask population, there should not be that opportunity to act like there's not a pandemic that requires everyone to comply with health safety measures as best they can.
The mask mandate coming to an end along with reopening of full capacity public locations targets and endangers the health and lives of the high risk population. Those that are at high risk, immunocompromised, etc. have had, and continue to, endure a pandemic that is a threat to their lives and overall health. The pandemic has hit this population hard, and by wearing masks, social distancing, and taking necessary health precautions, people are doing a service to themselves and the public, especially to those who are at a higher risk and may not have a choice but to go out to a grocery store themselves. With Governor Abbott's decision, Texas's high risk population is now in more danger than before. It is a necessity that the public can feel safe enough to travel out of the home and not worry about possible contraction with not only possible bigger populations in stores and other public locations, but also many choosing to not wear masks. Governor Abbott's decisions are unfair to Texans at a higher risk, and this factor should have been heavily considered when thinking through the decisions to end the mandate and reopen in full.
Some may be tired of the health safety regulations and mandates being put in place, maybe finding it safer to end the mask mandate because of vaccines now becoming more available. However, it is way too early to completely end the mask mandate and attempt to return to pre-COVID ways of life. This is not the first time Governor Abbott has acted too early, as back in early May of last year he began to open up in phases, which caused an influx of cases in the state. His decision then not only prolonged the issue, but affected things such as how schools would handle the pandemic. 
Cases are just now being reported to drop, however opening up can reasonably cause a spike in the state once more. As of Mar. 3, only about 6.8-7% (around 1,000,000+) of Texans have been vaccinated. While it is becoming more widely available, it is still going to take time to have a majority population vaccinated. Opening up while only a small percentage of the Texas population is vaccinated will backtrack progress of case decline. 
Governor Abbott should have waited to begin the next phase of reopening until a majority population had been vaccinated and not pushed a decision that possibly prolongs the pandemic and its hold in Texas. His decisions and response on Twitter on Mar. 3 after announcing the end of the mask mandate, which blamed rising COVID-19 cases on immigrants, is telling of the governor that is supposed to be leading Texas. His actions are dangerous, pose a statewide health threat, and will only continue to affect those in Texas for the foreseeable future. Businesses should take matters into their own hands and continue to require masks and all necessary precautions needed, doing their part to try and comply with proper safety tips recommended by reliable health sources and officials such as the CDC. 
View Comments (1)