Life in the Water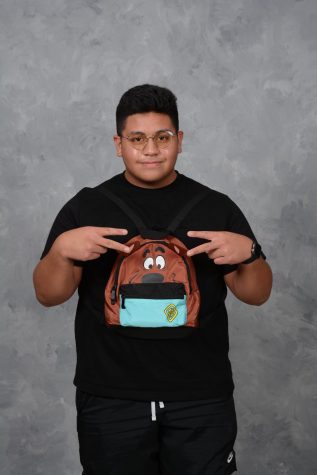 More stories from Jacob Tacdol
While many teens spend their high school years hanging out with friends and having fun outside of school, senior Zach Bann has spent the last four years practicing for hours on end and competing in swim meets. 
The varsity swimmer has eight swim practices, along with at least two weight lifting sessions each week. 
"Being at a meet is a high pressure environment and a lot of training and practice goes into what you'll eventually do at a swim meet," Bann said. "It could all come down to a minute and a half race. The pressure is there but you always want to have as much fun as possible. If you're not having fun with what you're doing, swimming is a sport that can become grueling."
Although swimming is fun for him, Bann has had to miss social events throughout high school due to the time consuming requirements of swimming. 
"Most people don't know the level of commitment it takes to be a swimmer," Bann said. "People don't see what I am doing to better myself, which is fine. I don't need the glory, but I want people to know that I am always trying to better myself when no one is watching."
Bann's hardwork and dedication to his sport paid off, as he committed to Michigan State University in October 2020, but two weeks later the school announced its decision to cut the Swimming and Diving program after the 2020-2021 season due to budget constraints from the COVID-19 pandemic. On Nov. 14, 2020, Bann announced his commitment to Miami University in Oxford, Ohio. 
"My recruiting process was filled with a lot of highs and lows," Bann said. "I am very glad to have found a much better home in Miami University. Everything about Miami was appealing to me. The school itself, the program and coaches and overall feel of the school made me make my decision to commit to swim for the Redhawks. Looking back, yes it was a shaky recruiting process but I am very glad to have ended up where I am at."
Along with his coaches and teammates, Bann says he owes his success to his parents. At just two years old, they enrolled him in swim lessons. At age seven, he started swimming competitively, like his dad, who also swam competitively and inspired his son to do the same. 
"I was always interested in the sport because I saw the love he had for it," Bann said. "My love for the sport grew through him, he started my journey. I'm very lucky to have a very wide support system and I definitely do not believe I would be where I am at today without those people truly believing in me and what I can do."
After doing it for most of his life, swimming has become a big part of Bann's life and the pool has become another home. 
"I've spent a majority of my life swimming back and forth staring at a black line at the bottom of the pool and I'm thinking that will not change," Bann said. "Swimming will always be a part of me and I wouldn't change anything I've done in the past. I've enjoyed my years and I'm very excited for the future."
Leave a Comment