Issues & Art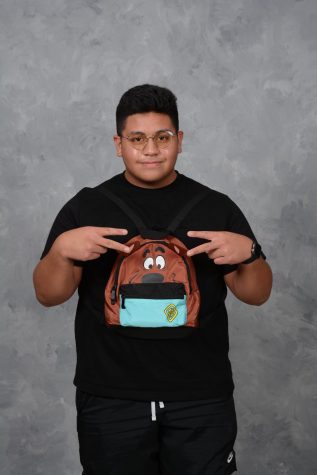 More stories from Jacob Tacdol
In an effort to bring awareness to issues students feel passionate about, students in Art I created art pieces that covered a wide range of topics.
"There were two goals," art teacher Cynthia Acevedo said. "One was to help each student explore and research an issue they feel strongly about ; and the other goal was to create a meaningful visual statement piece. Each student had the opportunity to choose in which way they wanted to create their visual work.
Freshman Keely Rowell's drawing focused on the LGBTQ+ community after her friend came out and encountered homophobia as a result. 
"Being in the LGBTQ+ community isn't hurting anyone," Rowell said. "I hope that people see that it doesn't matter what your sexuality is and it doesn't matter who you love as long as you're happy. I feel great about my piece and I feel like I really relayed my message to people."
As part of the project, students were tasked with finding the facts and history associated with their topic. One student made a piece to bring awareness to anti-semitism, a problem which has been around for generations.
"My piece was inspired by anti-semitism, and made in memory of my great grandma who was a Holocaust survivor," junior Joey Bennet said. "Her family passed away during the holocaust, and I made this piece to memorialize their lives.  I felt like it was a way to connect with those in my family that I didn't get a chance to meet."
To shed light onto the modern education system and the issues that teachers face, freshman Lane Rockhold drew an apple which was perfect on the outside, but rotten on the inside, showing the deep rooted issues in schooling. 
"I chose to focus on this topic, because issues in schools, like mental health, school shootings and COVID-19, have been bubbling up, especially in the past year or so," Rockhold said. "My mom is a teacher, and many people expect teachers to be the ones to fix all of these issues, but it just isn't possible."
Rockhold appreciates the creative freedom and expressive platform that she was given through this project.
"Art is a very important thing in making a point about issues in the world," Rockhold said.  "Giving people a voice through any format – whether it's art, music, or writing – is an awesome thing, and I am glad that this project allowed me and my classmates to share important issues."
Leave a Comment