Revenge of the Raiders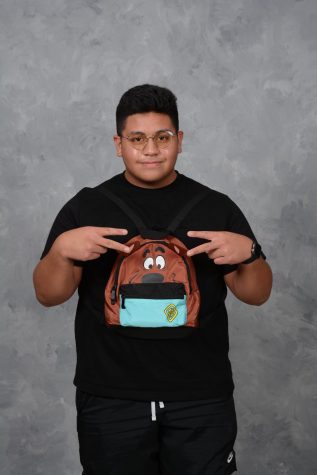 More stories from Jacob Tacdol
The varsity football team had a lot to celebrate after a huge win over the Bastrop Bears along with Head Coach Joshua Mann's 43rd birthday. The District 13-5A Division II opener, played at Bible Stadium, resulted in a 50-17 victory for the Raiders. 
"It's huge, you get a jump on everyone else," Mann said. "In the past when we've been able to go 1-0 in district, we've ended up in the playoffs. Not to say that gets us there now, but it's definitely in a direction we want to be."
After the Thursday night game, the team now has a 2-1 overall record and a 1-0 district record. This is a huge difference from last year when the team finished off the season with a 1-9 overall record, due to many injuries within the senior class which resulted in a younger, inexperienced team. 
"They worked their butts off this offseason," Mann said.  "The players trusted us, which is hard to do after a tough season like that. They are just refusing to go back down that road and being in a new district helps. We're playing some different opponents, and I think it's been an advantage for us."
Senior captain and offensive lineman Aiden Butler has been with the team since his sophomore year. He feels as though the energy and attitude of the team is much different from last year.
"Everyone on my team wants to win," Butler said.  "Everyone on my team is going hard, everyone is angry and everyone on my team is hungry. That's this difference between this year and last year is we're hungry."
On the defensive side of the ball, they were able to get multiple turnovers and many big plays including sacks by seniors Jaxon Lewis and Josh Hagen.
"The big play was the fumble recovery (by Jace Mann)," Mann said. "They (Bastrop) were driving and had a chance to get back in the game right there, but we got a stop recovery, then the next play Drew Henson took it to the house which I think really broke their backs."
A large portion of the points scored last night came from junior WR/DB Troy Oliver. Oliver had 4 receptions for a total of 119 yards and 3 touchdowns along with many big returns. 
"The whole team helped me get those touchdowns," Oliver said.  "We're all just contributing and we're all blocking for each other. It's like a brotherhood this year. We play for each other. I'm feeling great, and I feel like we're gonna be good."
Next week, the raiders will continue through their district schedule and face Pflugerville Connally, who they were able to beat 15-14 last season. 
"We have to take care of ourselves Monday through Friday," Mann said.  We gotta be on time, show up for practice and make sure we are executing in the classroom. If we do those three things, and take it one week at a time, then this team can be a good team and maybe even a great team. We have a standard that we want to make the playoffs and we have an expectation to win a district championship."
Leave a Comment