Quarantined Creators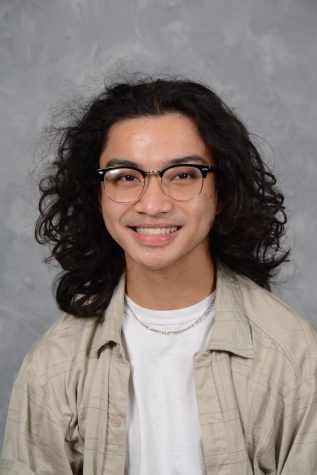 More stories from Jeremiah Sudarmanto
As the school doors begin to open again, so do the creative minds of the students inside them as new artistic projects are teased for the school year in the form of films and music albums. 
"It's nice to be able to spend my advocate and lunch making music in my bedroom instead of doing nothing in the cafeteria," senior Haddon Stauffer said. "It's really convenient because before I didn't have that opportunity in the middle of the day, and now I do."
Stauffer has been creating music since the eighth grade, with his most recent project, Take 9, released in early quarantine. He's currently working on a new unnamed album, which will be released later this school year.
"I just finished the music video for a new song, which is going to be released around Halloween," Stauffer said. "It's gonna come out the same day as the fall show for theater, so there's a little tease for you."
When he's away from his synthesizer, Stauffer also spends time on the stage. This year calls for alternative options for the theater department making the stage look a little different than usual. 
"I know that theater has a lot of big stuff planned, there's gonna be a virtual musical, which is gonna be strange," Stauffer said, "But I have a lot of faith in Ms. Smith and I hope to be a part of it."
Stauffer isn't the only theater kid with creative side hobbies, junior Makayla Lambert is building up an impressive portfolio with her photography. Behind the camera, her interests are not limited to pictures as she plans to create films with the recent addition of the Rouse A/V department.
"I'm so glad A/V is back, seeing the type of equipment we're gonna use and the people in our class seem cool," Lambert said. "I remember how fun A/V club was in my sophomore year, and to see it become a class again is so exciting."
Lambert was the vice president of the Rouse A/V club last year, and has been making videos since the fifth grade. Having to stay home, she hasn't had the opportunity to create as much as she's wanted until now.
"I have a list full of ideas on my phone, plenty of photo challenges and video plans," Lambert said. "I really want to make a short film, and hopefully I can do that as a part of A/V."
Leave a Comment