Gmorning, Gnight Review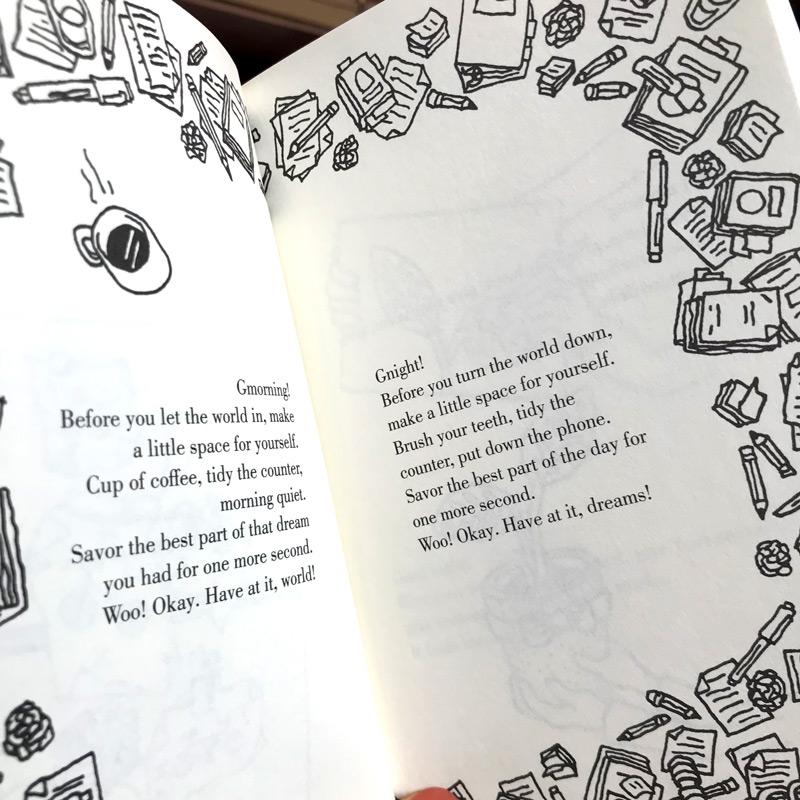 Maddie Barker, Staffer
January 30, 2019
Lin-Manuel Miranda's book, Gmorning, Gnight! Little Pep Talks for Me & You, has been a smash hit since its release in October 2018. It is filled with compilations of his bi-daily tweets of love and positivity for his extensive followers with illustrations by artist Jonny Sun.
The book can be read all at once or spaced out over a period of time, providing readers with just the right amount of happiness or humor they may need. Along with my recommendation, the book has a rating of 4.26 out of almost 6,000 ratings on Goodreads, making it a hit amongst the masses.
This New York Times Bestseller is sold worldwide. Miranda, who created both In the Heights and Hamilton, recently starred in Mary Poppins Returns alongside Emily Blunt. He is a Pulitzer prize winner and also received the 2015 MacArthur Foundation Award.
Sun, released his own book, Everyone's a Aliebn When Ur a Aliebn Too, which he authored and illustrated. It's the story of an alien sent to Earth, where he meets all kinds of creatures that make him feel different emotions while learning about himself.
Personally, I feel this book is also great, because you can flip to a random page and feel a smile creep on your face. It works for a book to browse as you drink coffee, or a quick pick-me-up when you're having a bad day. It never ceases to bring me a smile, and I guarantee it will do the same for you.