Find Your Way on Valentine's Day
Hang on for a minute...we're trying to find some more stories you might like.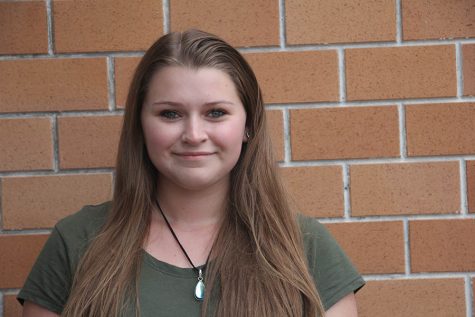 More stories from Rachel Schneidereit
More stories from Kailey Hahn
With Valentine's Day comes dates and activities, so here are some suggestions and a quiz to help you figure out what to do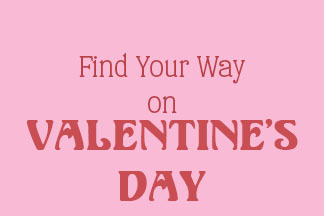 Homemade Pizza Night: This is a perfect "Date Night-In" idea, because who doesn't love pizza? There are two ways to go about this…you can be old fashioned and make the dough yourselves, spinning and all, or take the easy way out, and buy a premade pizza crust. Either way, it will be delicious. Half the fun is choosing the toppings.
Couples Game Night: If you're in a new relationship, or you simply would rather be in a group setting, this is a great option. It's like a double date, but a more lively way of doing so. Everyone can bring their favorite games and snacks. Whether it's board games or cards, games are good icebreakers and a lot of fun when people get into it.
Netflix Binge Watching: You and your significant other have the perfect opportunity to binge watch episodes of your favorite shows together. And hey, you could always make a creative snack to eat while you're watching.
Homemade Sushi: For the lovers of sushi and homemade meals, this date night idea is right up your alley. At Randall's Market, they sell a homemade sushi making kit that includes the main items necessary for your sushi. Or, you could always purchase it online. You and your significant other could get creative with sushi rolls and explore all sorts of combinations.
Picnic in the Park: A picnic is as simple as it gets. Pack an easy meal and a blanket, and head off to a nearby park. Combining this idea and catching a sunset would make a perfect Valentine's Day date.
Scavenger Hunt: A Valentine's Day scavenger hunt is a creative way to lead your significant other to their gift or dinner. It could be as simple as like leaving little notes in places you know they'll see, which lead them to the next place that has another clever clue.
Catch a Sunset: This date night idea is the perfect mix of adventure and cuteness. Grab your better half and make your way to a comfy spot to watch the sunset. Nothing beats a Texas sky at sundown. Depending on the amount of time you plan on spending there, snacks and sweaters are also a good idea.
Indoor Campsite: This is for people who enjoy the activities of camping, but don't want to be outside in the cold winter months. All you need are some pillows, sleeping bags, s'mores supplies, and to make it a little more modern and entertaining… a laptop with Netflix.
Staycation: A creative way to explore different countries cultures without all of the expenses. Do a little research on a place of your choice, somewhere you've always wanted to travel. You can pick an authentic dish to make, find activities that are unique to their culture, and watch movie made there. It's a great way to spend your night.
Baking: Throwing in one last idea for the food lovers! You can make any type of baked good and put a Valentine's Day spin on it. All you need to do is make it heart-shaped or pink, and you're good to go. Baking is always a good time, just don't forget to set the timer.