All Star Harmonies
More stories from Ilana Williams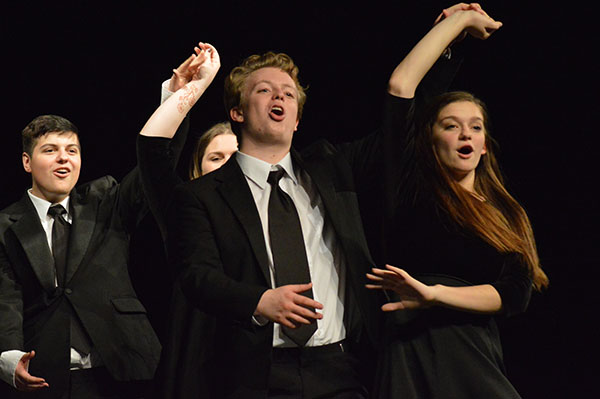 Junior Keaton Pugh attended an area audition for the All State Choir Jan. 7. This was his final audition of the entire selection process. 
About 20,000 students in Texas started auditions and were eventually narrowed down to about 600. The selected will to go to a convention called Texas Music Educators Association Convention in February where a college professor will help conduct the group. All students selected for All State will work together on their pieces and perform a concert for three consecutive nights.
"To get ready for the audition, I kept running through the tracks assigned to each competitor," Pugh said. "I wanted to make sure I made them sound good and performed them the best I could."
Pugh auditioned in San Antonio with students from other schools in the area. He was one of 20 students who advanced to this level and tried out in his voice part. He had to make the top six to advance to the All State Choir.
Though Pugh didn't make it this year, as a junior he still has one more year to audition for All State Choir.
"Trying out for All State, and singing in general, is something I really enjoy," Pugh said. "In the future, I hope to go to college on a choir scholarship, but I'm not for sure yet."