Setting the Tone
More stories from Alyssa Pavelka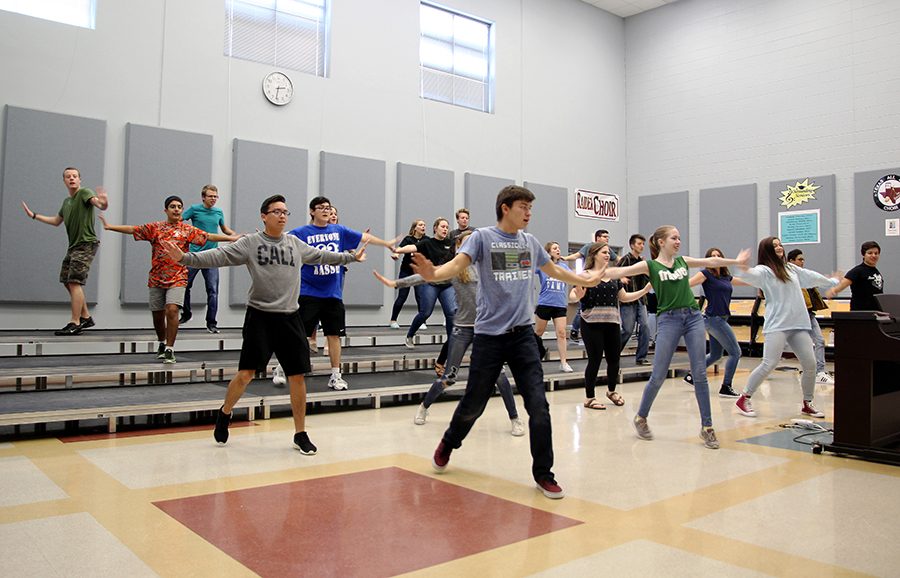 Practice, practice, practice.
Show choir is working extra hard this year with many important activities and performances happening very soon such as IntoneNation Jr. on Nov. 11 at 8, Lonestar Invitational on Feb. 25, and Capital City Showcase on March 24 and 25.
Junior Noah Austin can't wait to hang out with the younger students, that will hopefully one day attend Rouse, on the night on IntoneNation Jr.
"I'm looking forward to hanging out with the kids,"Austin said. "Getting to act all fun and crazy with them."
After the rush of kids participating in IntoneNation Jr., show choir will be preparing for their first competition in the Lonestar Invitational.
"I'm mentally and emotionally ready for Lonestar Invitational," senior Christian Fortner said. "Although I don't feel choreographically ready."
Once they have competed, show choir must quickly transition into being the hosts and not the competitors in their very own Capital City Showcase, a competition that Rouse show choir will be hosting.
"I'm fine with being a host," senior Jordan Kuzmack "I like seeing what other choirs can do and I don't want to be competitive about it."
The show choir has a lot to learn but they have been working hard to prepare for the performances to come.
Leave a Comment