Wrestler makes All-American and qualifies for Team Texas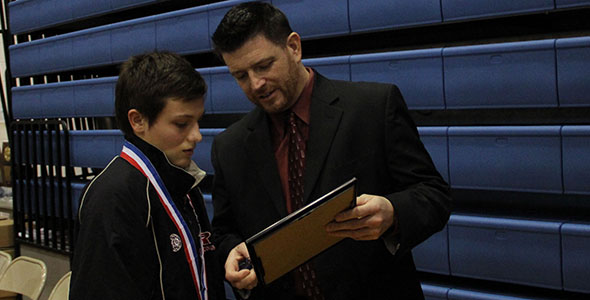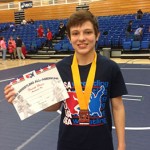 Sophomore Elise Coleman placed fourth at the USA Women's National High School Wrestling Tournament in the Cadet Class of freshman and sophomores, March 30.  This was the highest placement for any Texas wrestler at that tournament, earns her all-American status and qualifies her for a spot on Team Texas.
"I'm speechless," wrestling coach Brad Bresnehen said. "Wow. The first ever all-American in school history."
She also competed in the junior's tournament that weekend against 9th through 12th graders where she broke her arm in the first round. With this injury Coleman is unable to compete for Team Texas.
"I feel sorry that she was injured," Bresnehen said. "The Team Texas spot would've meant national exposure to colleges and Olympic sponsors and coaches."