JV finishes 2nd at Cedar Park tourney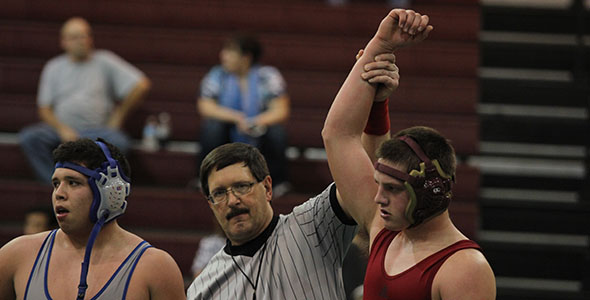 Thirteen junior varsity wrestlers placed at the Cedar Park Tournament, Saturday, Jan. 26. Overall, the team placed second out of 36 teams.
The following wrestlers placed in their 8-man brackets:
Siddrick Hair 1st
Shaq Jones 1st
Devlin Kelly 3rd
Kyle Unger 2nd
Chris Schubert 3rd
Dustin Foiles 1st
Sam Huston 1st
Taylor Looney 2nd
Thomas Langham 2nd
Chris Hoad 1st
Trevor Hendricks 1st
Jake Moser 3rd
Dalton Abendroth 2nd

The varsity girls also competed at the CP tournament with both placing in their weight class. Senior Nakiah Richardson took third and sophomore Elise Coleman placed first in the 110 and 102 weight classes, respectively.
The JV team will complete their season at the district meet Friday, Feb. 1 at Georgetown. The varsity girls will travel with the varsity boys Saturday to Georgetown to compete at district.