HOSA asks students to wear red to support heart health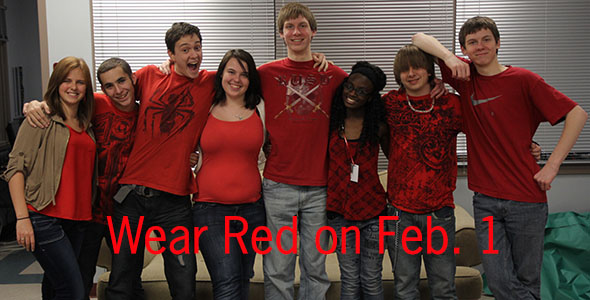 HOSA is encouraging students to wear red Feb. 1 to support woman's heart health.  This is part of "Go Red for Women," a national movement that raises awareness for women's heart health that is in its 10th year.
"Health disease in women kills more women than men, and it kills more women then all of the cancers. Young women can have heart disease too, but women's symptoms are different then men's, they don't know their having a heart attack. Women tend to muddle through things that men won't," Health Science teacher Pam Risser. "Of teachers here several of the women probably already have a heart disease and don't know about it. It's important to recognize the symptoms, it's about awareness."
The Go Red movement at RHS is beginning by asking all students to wear red clothing to school on Feb. 1 to show support.
"We hope this will increase awareness and support for woman's heart health," senior Briggs Schraeder said. "We hope to see the whole school wearing red to support."