Editor donates locks for cancer victims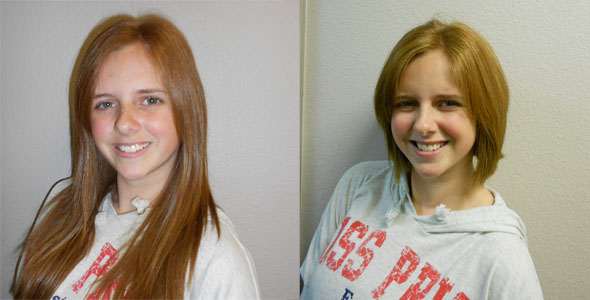 Haircuts occur every single day, and many of them seem like a huge deal when we get them; you walk into school and nobody recognizes you, you hear comments all day and convince yourself that you look like an entirely new person. But in reality, haircuts aren't life changing for most people.
Today, April 27 is the first-ever National Donate Your Hair Day, a collaboration between Seventeen magazine and Pantene. You don't have to make the donation on the day, but it will raise awareness of the cause. By cutting off eight inches of your hair in a ponytail it can be donated to help create a wig for a cancer patient who can't afford one.
This is the second time I made the cut and couldn't be happier about it. The first time I did it was because I was on drill team and wasn't allowed to cut my hair all year. With summer coming up in Texas my extremely long hair seemed like a heater that I wasn't excited to carry around. As I looked for new haircuts I came across the idea of donating it, and immediately knew I should do it. I had plenty to donate and due to family losses, cancer is a cause I relate to.
So after the UIL One-Act play this year I was ready to donate again, and I wasn't alone. Junior Leslie Tate made the cut for Sweeney Todd a little earlier. Tate was cast as a young boy named Tobias in the play and her hip length hair was unreasonable for the part.
"I love my hair and if I can't have it then I know someone can use it for something better," Tate said. "It made the process a lot easier to deal with because I knew it was for a good cause."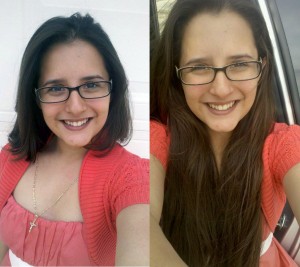 My hair wasn't as long as Tate's but because it is so thick I was able to donate two ponytails this year. To me the change is fun and uplifting, it makes it easier to style and cooler to deal with all summer. However, I know that somewhere it is a much bigger change than just me looking different for summer.
For a woman who has cancer a wig could be a huge deal, and hopefully the hope and push she needs to fight it and win.  I encourage anybody who can to make the cut; hair always grows back and the change could mean the world to someone having a tough time.
If you're interested in donating your hair, please see www.pantene.com for more information.