Swimmers place at regionals, qualify for state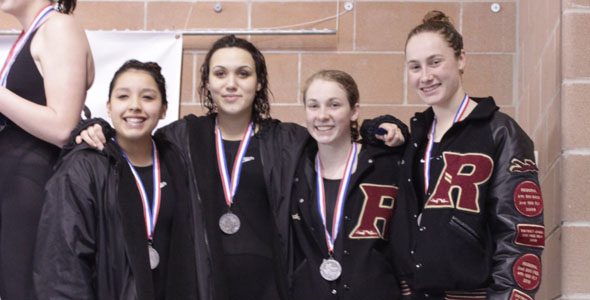 Nick Hage, Sports Editor
February 15, 2012
Hang on for a minute...we're trying to find some more stories you might like.
At the regional swim meet, three individual swimmers and two relays qualified for the state meet. The girls team took sixth overall and the boys were 13th at the regional meet, Feb. 10-11 in San Antonio.
"I was very impressed," Blanchett said. "We have a lot of events going not just relays. Jyna, Amanda and Mackenzie are all in the top six and I think we're sitting at a good spot right now."
Top finishes at the meet were Mackenzie Alspaugh who placed second in the 100 yard butterfly and third in the 100 yard backstroke. Jyna Leckbee placed second in the 100 yard breaststroke and third in the 50 yard freestyle. Amanda Alspaugh won first place as regional champion in the 500 yard freestyle. In addition, the 400 freestyle relay team finished second at regionals.
"Right now we're all ranked in the top eight," Leckbee said. "Hopefully one of us is going to come back with a medal."
The state meet will be held Feb. 24-25 at the UT Swim Center.