Fifteen dishes from different cultures lay sprawled across a long picnic table at the Global Cultures picnic, each telling a unique story about the significance of food in people's lives. 
Although there are clubs focused on specific cultures such as the Asian Student Union and Korean Cultural Club, Global Cultures aims to promote unity and embrace diversity within the entire community. 
"It's important that we bring cultural education to our school because Rouse has been a majority white school for a while," president Charlotte Chen said. "Some people may not be aware of different cultures, even other people of color who haven't been around the world may not be aware of cultures different from theirs."
Last year the club hosted a cultural game social, volunteered at the MLK day parade, Parkside International Night and ended the year off with a potluck picnic where members brought food from their respective cultures to share with others. 
Story continues below advertisement
"It was very joyful and pleasant to try different foods from different cultures," sophomore Pranav Sudhakaran said. "It allowed me to taste what other people taste."
This year the club aims to hold monthly meetings where members can learn about relevant cultural holidays. They aim to include a guest speaker, activity, and plan for an end of the year project: Rouse International Night.
"The best way to show diversity is for diverse groups of people to do things in the community that are visible," sponsor John Manning said. "You don't change people's hearts and minds by just talking to them, you change their hearts and minds by doing things."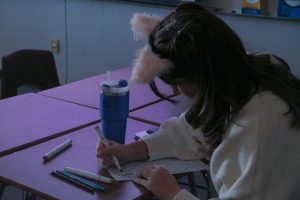 Rouse International Night plans to host booths for each country while showcasing foods and performances from around the world. 
"When we start to know a little more about each others' culture and background, there's a sense of understanding and respect which will bring people together," Chen said. 
The club currently has 20 official members and is scheduled to hold its next meeting on November 28 during advocate. 
"I hope that GCC can teach students the importance and beauty of cultures around the world," Chen said. "As the world becomes more globalized, everyone should have an open mind to global cultures."