Met Gala 2023
Celebrities Come together To Celebrate Karl Lagerfeld: A Line of Beauty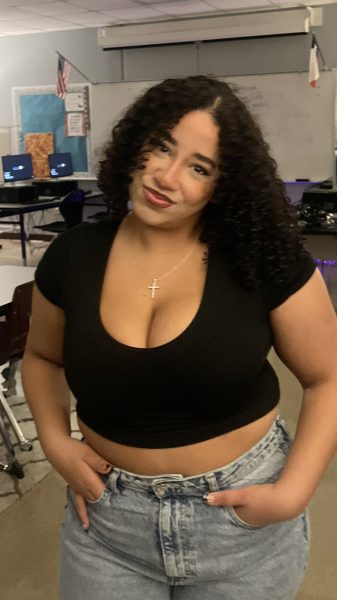 More stories from Isabella Langham
On May 1, 2023, Vogue hosted another Met Gala at the Metropolitan Museum in New York in honor of Karl Lagerfeld. 
The Met Gala is an annual event that has been hosted by Anna Wintour, fashion journalist, since 1995. It is an event held with the goal for celebrities to come together and celebrate fashion, which includes a theme that many fans and media can tune in to see.  
Once celebrities arrive, they are asked to pose for the carpet before they are allowed entrance to mingle and explore the museum. Typically, there is a surprise performance by someone of high status; this year it was Lizzo.
The Met Gala usually has around 600 people who attend. Wintour carefully picks people who she deems fit for the event. This year celebrities such as Rihanna, Nick Jonas, Jenna Ortega and Lily Collins attended. The hosts this year included Penelope Cruz, Michael Coel, Roger Federer, Dua Lipa and Wintour herself. 
When attending the Met Gala, it is important for the attendees to follow the theme set by Wintour. Not following the theme or having a bad outfit can result in hate from fans of fashion. 
This year's theme was "In Honor of Karl," meaning attendees should dress in an outfit that honors German fashion designer Karl Lagerfeld. 
Lagerfeld is most known as being the creative director of Chanel. He has done collaborations with Chloe, Balmain, Fendi, and Chanel, and he even has his own brand "Karl Lagerfeld Paris." He also sparked up the fashion industry by creating different runways, including a grocery store, cruise liner, and a launch pad for a rocket ship. Passing away in 2019, Lagerfeld left behind a legacy in fashion. 
From furry cat costumes to beaded head to toe in real pearls, celebrities attended to embrace Lagerfeld's legacy. On the carpet there was lots of black and white, ties, tweed, and classy Chanel aesthetics, which Lagarfeld was known for. All looks are approved by Anna Wintour. Celebrities put trust in their stylists to find someone who can make a gown on theme. Designers become busy and usually dress multiple celebrities for the Gala at a time.  A lot of the guests pulled vintage looks, with celebrities like Gisele wearing an outfit Lagerfeld had her wear in 2005. 
Fans took to social media to express all of their opinions and reviews of the Met Gala. Some were disappointed at the amount of celebrities they didn't see like Blake Lively, Timothy Chalamet and Lana Del Rey. Others were excited and thought the event went smoothly. 
The Met Gala 2023 made fans content with no complications in this year's theme or show. In 2018 and 2019 fans were delighted how on theme everyone was and how many people showed up. Last year people were disappointed and felt as though no one was on theme and fan favorites didn't attend. This year fan's faith was restored since almost everyone was on theme and attended. Fans are excited to tune in next year and see what the 2024 Met Gala has in store for them. 
Leave a Comment