Review: Prom Pact
A romantic comedy, released March 30, 2023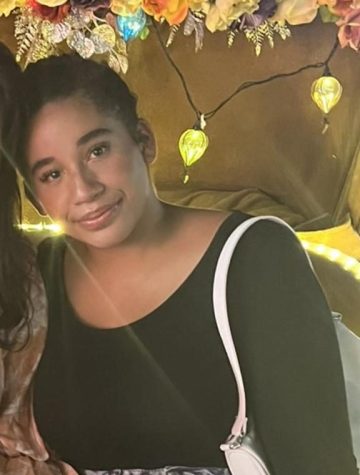 More stories from Isabella Langham
It starts off with a young girl who dreams of getting into Harvard. Determined to change the world she has little time for social events, and least of all prom. Her best friend is the polar opposite and is upset they are missing out of teenage experiences. 
They make a prom pact and try to focus on goals they have: Mandy Yang with her goal of Harvard, and Ben Plunkett with his goal of being more social. Together, the prom pact is enacted with the intention of gaining the things they want.
Throughout the film both of them develop unexpected love interests. In the process of trying to keep their goals, they start accidentally hurting people along the way. Towards the end they manage to get what they want and fix broken relationships before they head off to college. 
This movie takes a dive into two different perspectives of modern teen troubles. I didn't expect this movie to be good since it is from Disney, but it was surprisingly very different from their usual content. The plot was interesting because you can see they have taken ideas from 80s movies. 
The cinematography was overall pretty good. There were some moments where I thought the shot was kind of awkward but for the most part it was good. Based on the emotions of the characters the shot would mimic how they feel. 
The plot was pretty fast. They jumped right into their lives right away and it made you feel like you knew them. The characters were generic, but I didn't mind it since I like classic rom-coms. You could also guess what was going to happen based on the pattern of most romantic comedies. 
Anthony Lombardo is an American writer and producer. He is known for American Housewife and Modern Family. Prom Pact is available for watch on Disney Plus. This show is recommended for teenagers or young adults. Some scenes contain drinking and language. 
My final rating, in different categories:
Characters: 8/10
Plot: 7/10
Cinematography: 8/10
My overall rating would be 8/10. Although I really liked this movie it felt generic and there wasn't really anything special in it. It did however have a really fun concept. I recommend this movie to anyone who likes 80s romantic comedies. 
Leave a Comment