Review: Daisy Jones & The Six
A miniseries following the band in the 1970s, released on March 3, 2023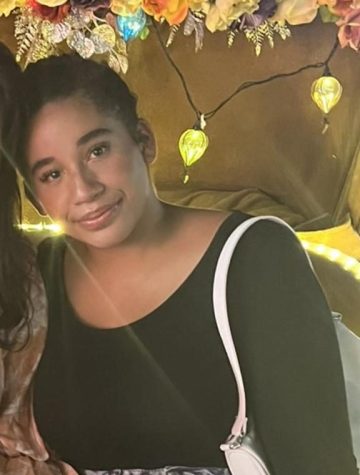 More stories from Isabella Langham
Daisy Jones & The Six starts off with Billy Dunne, his brother, and his friends. They lose a member and realize they're going nowhere. They then move to Los Angeles, where they gain a new member to their band.
About the same time, viewers meet Daisy Jones, an empowering woman lead who loves partying and writing music. She struggles with people stealing her ideas and works hard to make everything her own. She later meets a woman named Simone Jackson who she relates to and moves in with. Jackson is a perfect side character as she provides a good friend for Jones.
It's important to keep Dunne and Jones in the back of your head. As the show progresses they cross paths and make a new sound that people enjoy.
While in Los Angeles, The Six popped up with a hit album and progressed to tour. Dunne, however, falls victim to the rockstar lifestyle while on tour, so he leaves to support his wife and his newborn baby. 
Dunne later starts up with the band again, but they struggle to get recognized by producers because of canceling their prior tour. Their producers decide to add Jones to the song Dunne writes. The Six become a bigger hit than before, with their music playing everywhere. Although they are rising to fame, the band falls into issues and drama surrounding them. 
The show is based off of the novel, Daisy Jones and The Six. Fans are happy about the characters being similar to the novel, which depicts the story of Fleetwood Mac. The actors also took their time to research their characters for an accurate portrayal. I don't really like the main characters but I don't think they are designed for liking. Instead, they portray how you can fall through the hole of fame. 
The cinematography was mapped out to create a 70s vibe. They used contemporary lenses to provide nostalgia, while also dressing the cast in lots of funky patterns and bootcut pants to pull 70s inspired looks. This drama series really shows what living in the 70s looked like. 
The plot is slower at first, but then you fall into all of the drama and it all starts to unravel and speed up. I feel as though the beginning is rushed and they jump into things but that's only because their start in fame was really early in their career. 
Scott Neustadter is an American screenwriter and producer. He is most known for 500 Days of Summer and The Fault in Our Stars. Daisy Jones & The Six is available on Amazon Prime. This show is recommended for young adults. It contains scenes with drinking, drugs, smoking, and suggestive content. 
My final rating, in different categories:
Characters: 9/10
Plot: 8/10
Cinematography: 8/10
My overall rating would be a 9/10. I really liked watching this show. It captured the lives of musicians and put me in their shoes. This show inspired me to branch out and read the books. Although I thought it would be a show targeted for older people, I really enjoyed it. I recommend this series to anyone who enjoys deep diving into rockstars' lives like movies like "Almost Famous."
Leave a Comment