Bonnie and Clyde
An in-depth look into the 2022 – 2023 show choir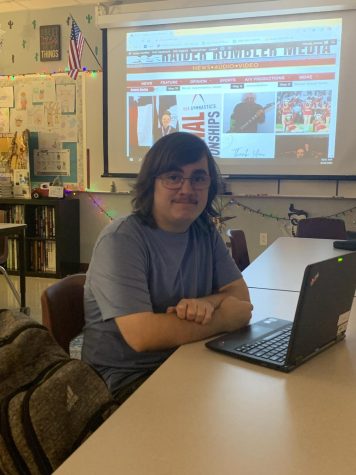 More stories from Kelson Hopkins
Show choir is closing its competition season. Students and teachers alike hope that the amount of time and effort they have put in will pay off.
"We meet during 4th period, and it takes every single minute of 4th period pretty much every day until February to get ready," junior Cooper Mcdorman said. "Then in February, we have some after school rehearsals where we meet up with the band to play."
In order to compete, the choir must first have a theme. This year, the theme was Bonnie and Clyde.
"At the end of the year, the kids do a project about show choir themes, so we get a lot of ideas from the students as to what we do the next year," choir director Julie Rhodes said. "This year I came up with a theme after I heard some of their ideas for some other themes."
Hours upon hours are spent rehearsing and preparing, in order to perfect their show while also enjoying the experience.
"The best part is really the process of learning it, and just creating and having ideas, trying this, trying that, and just seeing the whole show come together," Rhodes said. "When we go to the competitions, they are so fun. The show choir community is super enthusiastic and super supportive, so it's very fun to be there with all the other show choirs in the area and perform. It's just fun to see it all come together for that."
Show choir is not only a positive experience for teachers, but for students as well.
"It's so much fun, especially at competition because whenever you're at competition, everyone is also doing the same thing, so they understand how much fun it is," Mcdorman said. "Then when you're on stage everyone is cheering the whole time and it just fuels you up and you get this awesome feeling inside. The nerves kind of go away and you're just performing, you're just having fun with it and it works out super well."
Being part of show choir can also help students pursue their artistic interests.
"For me personally, I'm going to go into theater and acting, so show choir helps me with that," Mcdorman said. "It helps me train my voice, get some dancing skills, and get some acting skills in."
Show choir connects not just students but teachers, parents, and friends.
"It makes a community," senior Cade Smith said. "I think [show] choir does a good job with that."
Leave a Comment