Selena Gomez vs. Hailey Bieber
Will Hailey Bieber and Selena Gomez ever Settle their Differences?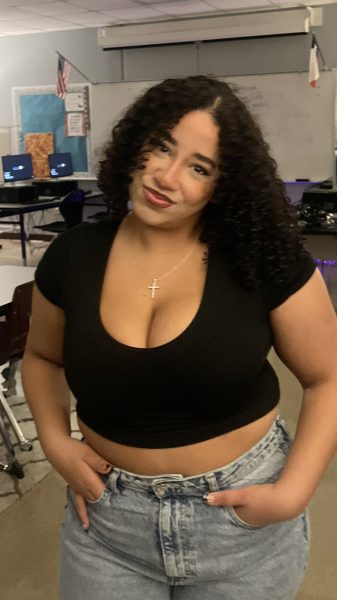 More stories from Isabella Langham
Hailey Bieber is an American model and socialite developed by the product of nepotism. She was born Nov. 22, 1996. Her parents are Stephen Baldwin and Kennya Baldwin. She owns a skincare brand 'Rhode.' On the other hand, Selena Gomez is a singer, actress, and multimillion dollar company owner. She was born July 22, 1992. Earning her recognition as a childhood actress she has progressed to having an influential makeup brand 'Rare Beauty.'
Selena Gomez and Justin Bieber have been an on and off couple since 2011. Their relationship was very public from the beginning and fans always gushed about them. Creating ship names like 'Jelena', fans were not too happy when another girl was thrown into the mix. Bouncing from Selena to Hailey fans put the two against each other. 
When Hailey was younger she would leave positive feedback, as a fan, to "Jelena." Leaving tweets encouraging Justin and Selena's relationship. 
"I don't care what anyone says but Justin Bieber and Selena Gomez together is the definition of a teenage dream! #word," Hailey Bieber said. 
Meeting in 2009 Hailey and Justin began a long friendship. They kept in touch off and on in a similar way to Justin and Selena. 
Selena Gomez and Hailey Bieber have a lot in common. They both own their own companies, entered the Hollywood scene at a young age, and share their love of Justin Bieber. They tend to run in the same friend groups as well. With being seen with the same people such as Madison Beer.  
Overtime fans have begun to notice even more similarities between the two.They both share their first concert being Britney Spears and wishing people 'knew their heart'. When Gomez did a cooking show, so did Hailey Bieber. Gomez did a deep dive into her old fashion looks, then a few months later Hailey Bieber did as well. Fans were quick to point all these things out in recent events.
The two have been in a public feud since 2019, when Hailey Bieber posted to the song "I'll Kill You" by Summer Walker and Jhene Aiko, after Gomez released her hit "Lose You to Love Me." They both claim there is nothing between each other.
On Oct. 15 the two embraced each other publicly at the Academy Museum Gala. Fans rushed to express their opinions. Although all had seemed well between the two, new social media use has said otherwise. 
On Feb. 23, 2023, Gomez laminated her brows too much. She showed them off on Instagram and TikTok, comparing herself to Bella Hadid. After, Hailey Bieber and Kylie took to social media seeming like they were making fun of her. Fans quickly started defending Gomez. Hailey Bieber and Jenner soon lost followers after the incident. Gomez also responded, with a comment, to a resurfaced video of Hailey Bieber gagging at Taylor Swift's name. 
It wasn't long for Gomez to take to TikTok to defend Swift. "So sorry, my best friend is and continues to be one of the best in the game," said Gomez in response to seeing the recirculated video.
Rumors have been circulating that Justin Bieber and Hailey Bieber have split. Although these are just rumors fans continue to tear both of them down. 
Leave a Comment