It was Painter in the Study with the Candlestick
Behind the scenes of theater's fall show, Clue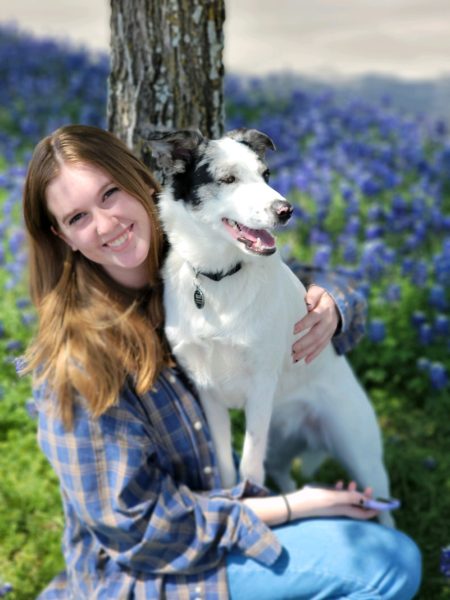 More stories from Samantha Nowlin
To somebody outside, it may sound like a series of chanting. To people on the inside, the cast of "Clue" is warming up with tongue twisters and rhymes. The cast is anxious, but they are eager to end the season with a success. As the lights dim, and the curtains open, the only sound is the footsteps of a maid and the creaking of a bar cart she is pushing. Two figures appear on the left side of the stage and begin their performance of "Clue."
Theater director Cheryl Painter started planning the fall show in spring. The first step is looking for a show that will challenge her company, but is also enjoyable for the audience. Throughout the summer, Painter reads scripts of possible shows. Clue is a show that many regional theaters have been playing.  
"It's a really, really fun script and I read it and I just knew it would be a blast to work on," Painter said. "It would give us a lot of challenges, but challenges make you grow. [I knew] that we had the potential of people here and had opportunities for new folks as well."
After choosing the play, Painter now has to cast the show, which can be a stressful process. According to Painter, she gets nervous before and during auditions because she wants everyone to do well.
"It's like putting together a big puzzle that you don't really know what the picture is yet," Painter said. "I've done all the work coming in, I know who these characters are, I know what they have to achieve and I know what their most difficult stuff is. Now I'm trying to find the people that are the puzzle pieces that fit into the play."
The company rehearses for five weeks, four times a week, after school. They start rehearsal with warmups, vocals and stretching. The technical crew works on building the set and the cast works on scenes.
"It makes us a whole team and ensemble that works well together," Painter said. "There's a lot of play in a play."
The last step to the process is putting the show on stage. A total of 715 people came to the productions, with the largest audience of 270 on saturday.   
"I know the folks that have the most lines and are in center stage the most get the most applause and most notice [but] there's so much time and effort that comes from every single person involved" Painter said. "It was really great to see that curtain call and there were 60 something people who came out for that show." 
Leave a Comment