TSA Club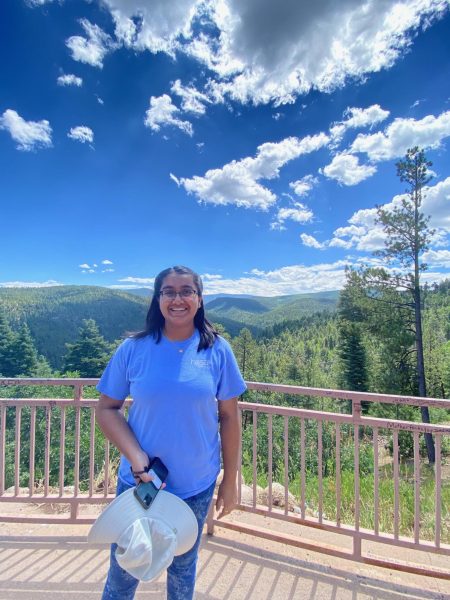 More stories from Snigdha Shenoy
STEM is generally a very male-dominated field: according to the 2021 U.S. Census, men make up 73% of STEM workers. The group of officers that put together Rouse's potential new chapter of the Technology Student Association is all female. 
The team does have a few open spots, however, they aren't just looking for more girls; rather people who are truly committed to improving the club.
"I personally believe that STEM can be for anyone, not only male or only female," Vice President Pari Karri said. "What TSA needs is people dedicated to STEM. If that's a male that enriches it, then we're definitely going to take them into the officer team so that we can provide a better TSA for Rouse."
Last month, sophomores Saanvi Gunda, Aashritha Nandyala, Parinitha Karri, Bhavyashree Duggirala, Laasya Nadiminti and Radhika Singh, together, organized the first interest meeting for the Technology Student Association- a club for students to learn about and compete in STEM-related areas. The club is not yet registered as an official chapter, but aims to become one soon.
"Of course seeing people come to the club that I had a vision of creating made me proud, but it also taught me a lot," TSA club president Saanvi Gunda said. "I spent weeks finding important information and gathering up a group of talented officers. When I saw everybody come it made me really happy and surprised and impressed [at] how a club that I made ended up being so much better than I could have ever imagined."
TSA is a national non-profit dedicated to enriching middle and high school students' STEM experience. Like two other clubs that Rouse has, DECA and HOSA, TSA is classified as a Career and Technical Student Organization (CTSO). CTSOs provide students with social, competitive, and leadership opportunities that serve as valuable real-world experience. 
"There's many careers so [students] don't know what they want to go into," VP of Marketing Bhavya Duggirala said. "Trying out these competitions would let them have a look into STEM and see if they like it, and if they want to pursue it."
So far, the club has only hosted two meetings, but they intend to host regular meetings with both advocate and after-school options. 
"It's been very eye opening because they have really taken the reins," sponsor Stephanie Dommenge said. "They have done all the recruiting themselves, and they've put together agendas for the interest meetings that we've had. I've really just kind of sat back and relaxed so far and let them run the show. So far they've been doing a good job."
While the club is focused on students who are interested in science, technology, engineering, and math, TSA is open to any students interested in exploring the field, even if they don't have prior knowledge. 
"I wanted to join this club especially for the competitions," sophomore Staffina Alexander said. "I wanted to explore STEM in general, because, you know, I haven't really had experience with that yet."
TSA will also provide students with opportunities to grow their social networks. With so many new members joining, people in the club will have chances to meet others with similar interests, and to enter competitions in small groups.
"Joining this club helps you socialize with others," Karri said. "Obviously, when you're competing…there are individual competitions, but group competitions are the ones that usually make it to state and finals."
For interested students, more information can be found on the Google Classroom (code: usm7x26) or by asking any of the officers.
Leave a Comment