Review: A Good Girl's Guide to Murder
First Rouse Reads book of the year!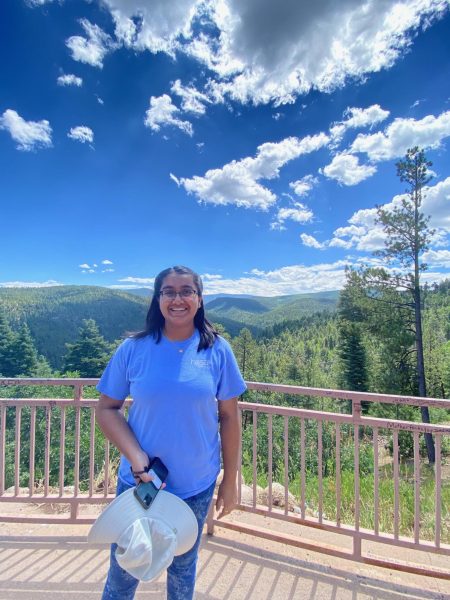 More stories from Snigdha Shenoy
"I might seem like the ideal student: homework always in early, every extra credit and extra curricular I can get my hands on, the good girl and the high achiever…Who am I between the projects and the assignments, when there's nothing to do? I haven't found her yet and it scares me. Maybe that's why, for my senior capstone project this year, I decided to solve a murder." 
                 – A Good Girl's Guide to Murder
If you were to visit the small town of Fairview, Connecticut, you might not notice anything out of the ordinary. But just five years prior, a teenager named Andrea "Andie" Bell left her Fairview home on a Saturday and never returned. She was proclaimed missing and soon her boyfriend, Salil "Sal" Singh, was convicted of murder. On Tuesday, the police searched the woods and found Sal's body. They called it suicide. Andie's body was never found and the police ceased their search.
Pippa "Pip" Fitz-Amobi is an inquisitive teenager at Fairview High School who never truly believed Sal could have been a murderer. Determined to find out what really happened on April 19th, 2015, Pip uses her senior year Capstone project to dive headfirst into her investigation. She interviews persons of interest, looks through police files, and records all her findings on her computer. At first, all evidence points to Sal, but along the way she discovers some secrets that might reveal the true killer after all…
"A Good Girl's Guide to Murder" is a fast-paced novel that grabs and maintains the reader's rapt attention. Throughout the novel, the writing style slips between the first- and third-person point of view. Author Holly Jackson also weaves in transcripts of spoken interviews; excerpts of scribbled entries and diagrams from Pippa's Capstone project log; and even screenshots of emails and texts between characters. This creative format plunges the reader into the story. Watching the story unfold around me, I felt as if I was right there with Pippa as every chapter led her to new clues.
"AGGGTM" may be a young adult murder mystery, but the novel incorporates elements of humor and romance as well. I personally was a little intimidated by the title, because I normally don't enjoy books with a lot of graphic violence, especially if anyone dies. However, I ended up really liking this book. Outside of the mystery itself, I enjoyed watching Pippa's relationship with another character grow as the plot developed. I was also happy to find out that this relationship is further developed over books 2 and 3 of the series.
Pippa Fitz-Amobi, though the main character of the story, didn't quite meet my hopes for character development. I appreciated her on some levels – she is a driven young person who has a strong moral compass and a solid work ethic. However, it felt like the other components of her personality were built entirely off of the mystery she aimed to solve, and she wasn't all that interesting of a person outside of that. She wasn't a great example of self-control, either – her fascination with the mystery reached an obsessive level quite rapidly, even leading her and her loved ones to some harm. 
The logic of the first half of the story was a little lacking as well. Clues seemed to appear magically, hinting at different information in just the right order to help the story along. Luckily, near the end, Pippa seemed to put in more effort to find the clues.
Holly Jackson is a British author. (Interestingly, "A Good Girl's Guide to Murder" was published in 2 versions: the original for the UK, and another for the US. Though American Pippa is from Fairview, CT, British Pippa is from Little Kilton, Buckinghamshire!) She is most famous for "AGGGTM", which was also her debut novel. As part of the same series, she has also published "Good Girl, Bad Blood" (book 2), "As Good As Dead" (the third book), and a prequel novella titled "Kill Joy". There will be no further additions to the "AGGGTM" series, but Jackson's new standalone thriller, "Five Survive", will be published in December of this year.
"A Good Girl's Guide to Murder" can be purchased on Amazon, Audible, or Kindle Store. It's also at Barnes & Nobles and other nearby bookstores. On Amazon, the hardback version is $8.99 and the paperback costs $13.98. If you'd rather opt for borrowing a copy, the book is available at the library or online at Sora (soraapp.com).  This book is aimed towards young adults and high school students. It contains scenes that describe kidnapping and murder and ones that show teenagers engaging in drinking, drugs, and smoking. There are also scenes that touch on sensitive topics like statutory rape and sexual harassment. 
     Here's my final rating, broken down into categories: 
     Writing Style: 9/10
     Characters: 7/10
     Plot: 8/10
     Logic: 8/10
Overall, I would rate this book an 8/10. I thoroughly enjoyed reading it and upon discovering it was a trilogy and not a standalone novel, I checked out the second and third books as fast as I could. Though I felt that the characters were a little unrealistic, I really like Jackson's writing style. I would highly recommend this book to anyone looking for a tamer sort of murder mystery and an engaging read.
Leave a Comment