Fashion Week
Fashion week starts trends for the year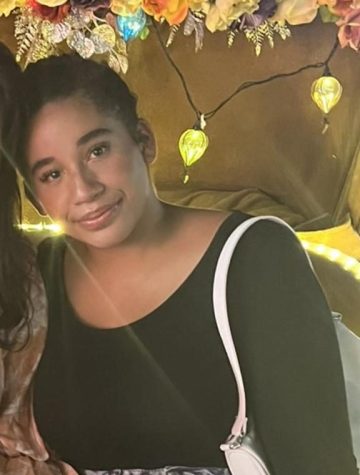 More stories from Isabella Langham
There are seven days that dictate the clothes we wear each year. From the color to the style of the outfits, Fashion week plays a vital role in the creation of trends. 
"It gives me a nice idea of what color choices I need to start finding and picking out for myself," Fashion Design Teacher Celeste Pojas said.
The gathering of runways was founded by Eleanor Lambert. She was not just the founder of Fashion Week, but also responsible for the Council of Fashion Designer of America, the international Best Dressed list, the Met Gala, and the Coty Awards. 
Originally branded the name 'Press Week,' fashion week was created when Germany invaded France in the 1940s.  Lambert wanted to bring attention to fashion in order to distract from all of the negativity. Press and people from around the world, who were willing to buy fashion items, were invited to participate in this new production;hence, earning the name 'Press Week'.
Fashion week can be viewed by the public either from home, or in person at the venues. When watching people take note of what they like and don't like, and what will be in season for the year.
"I really enjoyed watching Tory Burch this New York Fashion Week," Pojas said. "Then Vogue did one. Anna Wintour was really interesting to watch."
FW showcases the fashion that is meant to be worn in fall and winter. SS showcases fashion that should be shown in spring and summer. Fall and Winter (FW) Fashion Week occurs during September-February, while Spring and Summer (SS) occurs during June-July in locations like New York City, Milan, London and Paris.
 "I love fashion week because I feel like it gives me inspiration about color choices I need to be looking out for, and what designs are going to be in style in the upcoming seasons," Pojas said.
 For FW shows in 2022 colors like ruddy reds, tangerine tones, mellow yellow, gregarious greens, browns, and wintery whites are expected to be seen. For SS shows in 2022 colors like popcorn yellow, baby pink, orange tiger, and very peri are more likely to be seen.
"I try to dress according to the season," Pojas said. "But we live in Texas and we can't dress for fall because it's not fall yet. More oranges for fall, Spring more pastels, and summer brighter colors."
It continues to be an annual event for the fashion community. Celebrities like Bella Hadid and Rihanna, attend Fashion Week to show support to their favorite featured designers,  such as Christian Dior or Miu Miu.
"I am looking forward to famous ones like Gucci and Louis Vuitton because I feel like these are the designers that do kind of freaky stuff," junior Maxine Hediger said. "You just look at them and think, how did they get that idea?"
Fashion and sense of style is a form of expression and art for many,oftentimes shaped by society, as well as the ideas presented by Fashion Week.
 "100% fashion is a form of expression," Pojas said. "I think it allows you to show your personality and then it's nice because you're not stuck to one personality.You can wear different styles and express yourself in fashion that way. You can change it up and you're not stuck your whole life with one style."
Leave a Comment