Mar-a-Lago
Its effects on Trump's future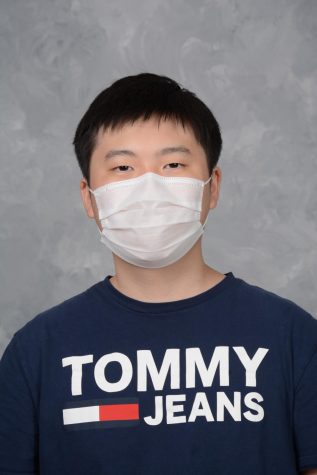 More stories from Daniel Lee
New developments in former US President's Donald Trump's Mar-a-Lago case could lead to possible charges.
In Jan. 2022, the National Archives and Records Administration had recovered 15 boxes of presidential records from Trump's Florida residence after reporting them missing in May 2021. NARA later issued a statement on Feb. 8 that it had still been searching for more presidential records, and two days later the U.S. House of Representatives Oversight Committee announced an investigation into the handling of the documents.
On Feb. 18, NARA told congress that classified information had been taken by Trump after leaving office. On April 7, it had been confirmed that the US Justice Department was investigating Trump's removal of presidential records.
On April 29 and May 1, Trump Lawyer Evan Corcoran sent two letters to NARA, seeking to delay FBI disclosure of the records after it had been requested by the White House Counsel's Office. In May, Acting US Archivist Debra Steidel responded to Corcoran by declining the request and adding that the records could be accessed by the FBI as soon as May 12.
On June 3, a Trump representative stated that a search for documents in Mar-a-Lago had been conducted in response to a grand jury subpoena. On Aug. 8, federal agents executed a search warrant at Mar-a-Lago and uncovered 13 boxes of documents marked classified, more than double the amount found in the June 3 search.
Trump had stated that the documents were declassified, and placed in "secure storage." Two weeks after the FBI search, Trump had requested a special master-a court official that helps to administer the review process- to review the documents.
The next day, the letters sent to NARA by Corcoran had been made public, which had noted that hundreds of pages of classified documents had been recovered. On Sept. 2, it was revealed in court filing that the FBI had recovered over 11 thousand documents and photographs in its August search, along with 48 empty folders labeled "classified."
On Sept. 20, Trump's legal team had expressed that the former president could be indicted. Judge Raymond Dearie, who is the special master of the case, had previously asked for details of any materials at Mar-a-Lago that Trump had decided to declassify.
Trump's lawyers had responded to the request by stating that it would hurt any possible defense should he later be charged. They had later stated that Trump could have declassified the documents if he chose to do so, but did not explicitly state that he did.
Possible offenses by Trump such as violation of the Federal Espionage Act could result in 10 years of imprisonment. The Mar-a-Lago case could result in the charge of mishandling documents depending on the validity of the documents being "declassified."
Leave a Comment