Succeeding Strings
Viktor Almazan Thrives Playing Guitar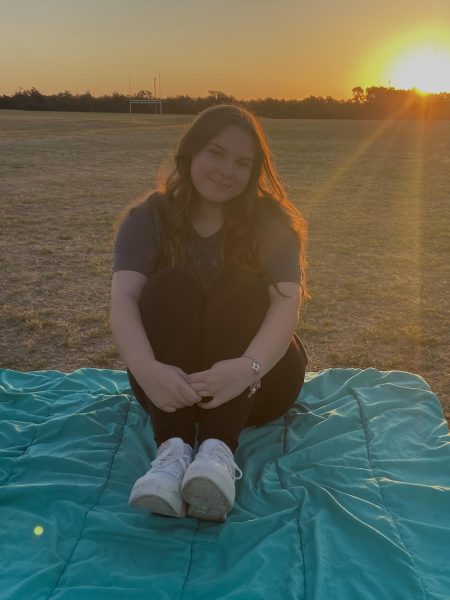 More stories from Hannah Thompson
From playing in the walk-in closet in his apartment to playing on stage alongside other musicians, senior Viktor Almazan has found a passion for playing guitar and writing songs.
"I feel like my writing as well plays a good part in the sense that maybe someone out there is going through the same thing as me," Almazan said. "One of the greatest things to realize is that you're not alone out there."
Almazan has received opportunities like being able to play beside other people to be a fill-in guitarist and performing with them. After performing with multiple other bands, Almazan is still receiving chances to perform.
"I had a band reach out to me saying that they needed a guitarist and they're all the way from Minnesota," Almazan said. "I actually might travel over there for either touring purposes or recording for them."
Almazan takes time and energy into his writing and performances because he strives to succeed as a guitarist and uses his talent to join people together.
"Being able to perform music gives me a way to connect to other people in a certain way that's not very common but pretty cool," Almazan said. "I see it as an outlet for a lot of things."
Music festivals like Austin City Limits are just some of the goals that Almazan has set for himself for the future in his passion.
"It seems like it's really fun but I guess that's going to be me pretty soon," Almazan said. "I like being able to bring notes together and seeing how they come together." 
After playing the popular video game series, Guitar Hero, and watching an anime that allowed him to see how a band got together when he was young, he realized playing guitar is for him.
"I figured out that by the time that I started, it wasn't just one of those hobbies that I pick up and drop," Almazan said. " I realized that I was starting to be pretty passionate about it, for the sheer fact that I was putting more time into it into my days."
Leave a Comment