Truckers Against Mandates
Truck Drivers Form Blockade in Protest Against COVID Restrictions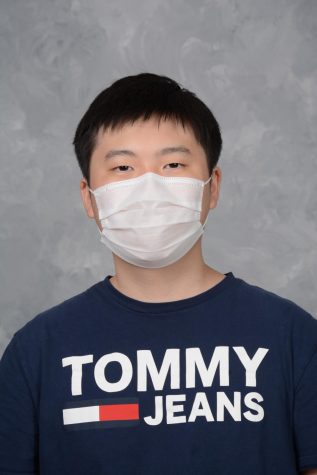 More stories from Daniel Lee
     Protests by truckers in Canada give perspective to the political power of COVID-19.
     In Nov. 2021, Prime Minister Justin Trudeau's government announced that cross-border truck drivers would have mandatory vaccine and quarantine requirements starting from Jan. 15, 2022. On Jan. 28, a convoy of trucks assembled in Ottawa to oppose the mandate under the banner "Freedom Convoy 2022."
     The next day, hateful imagery such as swastikas and yellow stars could be seen in the crowd. Former U.S. President Donald Trump had also praised the protests, going as far as to say that the truckers were defending "American freedom" and he and his supporters were with the truckers "all the way" while speaking to supporters in Conroe, Texas.
      The convoy then blocked the Coutts, Alberta crossing, shutting down border access between the U.S. and Canada in support of the protest in Ottawa. On Feb. 2 a statement by the Freedom Convoy claims that they will remain in Ottawa until all COVID-19 mandates are ended.
      On Feb.7, the convoy created a blockade at Ambassador Bridge, the busiest crossing that connects the U.S. and Canada in Ontario. On Feb 9, Alberta ended its proof of vaccination system while blockades are still present.
     On Feb. 11, an Ontario Superior court Justice gave protesters until 7 p.m. to leave Ambassador Bridge while Ontario declared a state of emergency. The Ontario government also attempted to end the blockade by threatening a penalty of $100,000 and up to a year of prison if there was no compliance.
     The blockade continued despite the order, forcing police to remove protestors and allowing Ambassador Bridge to re-open. The convoy is still active in Ottawa and the Coutts border crossing during this time.
     On Feb. 14, the federal government of Canada invoked the Emergencies Act, which gives more power to end the protests and blockades by the convoy, for the first time in the country's history. The government later announced reduced COVID-19 restrictions, and the Coutts border crossing resumes operations after the blockade is ended.
     Remaining protesters in Ottawa were then warned by the police to leave voluntarily or face arrest. On Feb. 17, Ottawa police began arresting protesters within the convoy, including key organizers Tamara Lich and Chris Barber, both being visible leaders of the Freedom Convoy.
     As of Feb. 22, 2022, groups of truckers are being organized to start a blockade in Washington D.C., being inspired by events in Canada. The convoys seek to end COVID restrictions, which is seen by some groups such as the "People's Convoy" as "freedom."
     The protests in Canada were started by COVID-19 mandates, and forced the government to use emergency powers. The planned blockades in D.C. may see similar results, but it is clear that there is disarray due to the virus.
Leave a Comment