Theranos, a blood testing startup company
Holmes was finally tried in August 2021 and was found guilty on 4 of 11 federal charges this year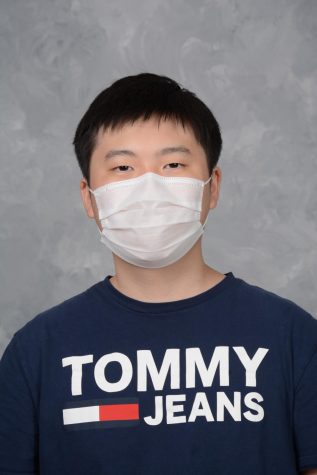 More stories from Daniel Lee
     Former CEO of blood testing startup Theranos Elizabeth Holmes was convicted of fraud earlier this month. 
     Hundreds of millions of dollars from investors were defrauded by Theranos until Sept. 4, 2018, when the company had ceased operations. Along with financial losses, the company's blood testing machines were found to be inaccurate and faulty, giving many Americans a diagnosis of diseases that they were not in danger of such as HIV or thyroid conditions.
     Theranos started in 2004, the year Holmes dropped out of Stanford to pursue the idea of blood testing. It would not be until 2013 that the company offered tests through a partnership with Walgreens.
     The next year Theranos was valued at $9 billion while Holmes was worth $4.5 billion. The company was at its peak, and in July 2015 Theranos would receive FDA approval to test for herpes simplex 1 virus, being the first and only to do so.
     Theranos blood tests were claimed to have worked through analyzing only a few drops of blood from the finger instead of a traditional amount drawn from the arm. However, in Feb. 2015 Stanford Professor John Loannidis revealed that the company had not published any peer-reviewed research in any medical literature. Later in May, University of Toronto Professor Eleftherios Diamandis revealed that the claims made by Theranos were "exaggerated" after reviewing its technology.
     After both claims were made, Holmes had invited then Vice-President Joe Biden to view their laboratory, which he praised for what he saw. But in order to hold credibility, Holmes and Ramesh Balwani, the president and chief operating officer of Theranos, had created a fake lab for Biden's tour.
     On Oct. 16, 2015 The Wall Street Journal conducted an investigation within the company, and it is revealed that only around 10% of its blood tests were from Theranos machines, and the majority was from traditional tests. Tyler Shultz, a former employee of Theranos and grandson of then board of directors member George Shultz, was a key source of information for the investigation after having his concerns for the company ignored.
     Theranos claimed that the allegations against them were false, and attempted to silence the WSJ's sources of the investigation through lawyers. Mentions of the reporting were also attempted to be erased in Theranos' wikipedia article, which is against its terms of use.
     On Jan. 27, 2016 the Centers for Medicare and Medicaid Services reported that Theranos' California lab was not complying with federal standards and that patients were in "immediate jeopardy." After failing to address the issue, CMS had revoked Theranos' operating license for its California lab and Holmes could not run a blood-testing lab for two years.
     Holmes' net worth was revised to $0 and Theranos was revalued from $9 billion to $800 million that same year. The company's biggest partner Walgreens had also ended its relationship and closed all of Theranos' Wellness Centers.
     By 2018 Theranos had been sued by both Partner Fund Management and Walgreens, and 41% of its workforce was laid off. Holmes and Balwani were then charged with fraud in March of that year.
     After over a year of delays, Holmes was finally tried in August 2021 and was found guilty on 4 of 11 federal charges this year. Holmes could now face up to 20 years in prison, but legal experts suspect a lesser sentence.
     Holmes and Theranos were able to make claims of medical breakthroughs despite not having the proper technology or advancements to do so. The rise and fall of the company displays an example of how fraud could easily be committed if there is not enough evidence or research done to prevent it.
Leave a Comment