The Ones to Blame for Astroworld
A shameful display of Travis Scott and Live Nation Entertainment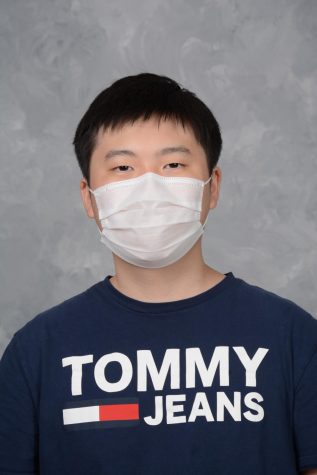 More stories from Daniel Lee
     The disastrous effects of the Astroworld Festival held on November 5 leave both Live Nation Entertainment and rapper Travis Scott with full responsibility. 
     Live Nation organized the festival in NRG Park in Houston, which held 50,000 guests during the time of the festival. One of the main problems of this event was the compacted space that crowd members had to endure without stoppage.
     As of November 16, ten people have died after suffering asphyxiation and multiple injuries, while hundreds of people have also been injured and hospitalized. Multiple accounts from people who had attended Astroworld describe the crowds as inescapable, and videos of Travis Scott continuing to perform as these events occurred have shown similar scenes.
     People have defended Scott for not being aware of the situation, but videos of the concert say otherwise. One video that is jarring to see is a person being resuscitated while Scott is clearly at a distance where he is visible. 
     Another video displays Scott noticing someone who is in need of medical assistance, then continuing to perform. While some may claim this puts Scott in a positive light, it only proves that he was able to notice the hundreds of people in need and would have been able to stop the show.
     Live Nation themselves have had a history of safety violations. A company that has had a history of dangerous environments should not be trusted to take care of a fanbase already known for dangerous activity.
     Scott's concerts have had a history of disorderly conduct, many of which was encouraged by the rapper himself. A popular clip of the rapper stopping a performance to tell his fans to attack a person who had attempted to steal his shoes shows that something could have been done at this event as well.
     Astroworld had been understaffed from the start, with inexperienced EMTs to handle the injured. Security and camera crew had ignored the very apparent problems during the concert, even going as far as to ignore people yelling directly at them to stop the show.
     It was stated by Scott's spokesperson that the Astroworld Festival could not have been stopped by him, as he was not listed as a person with permission to stop the show in a 59 page operations plan. Despite this, Scott more than likely could have halted his performance, as he was the main event and him refusing to continue would have been detrimental towards the show's progress.
     It is evident that Astroworld was a preventable disaster. Live Nation and Scott should be held completely accountable for the lack of safety at this event, and should be met with major consequences from the lawsuits being filed against them.
Leave a Comment