Still Life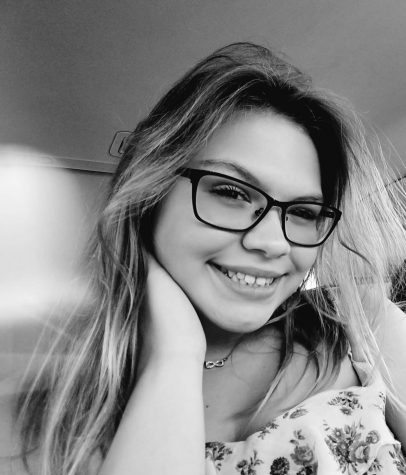 More stories from Makenzie Schaible-Herold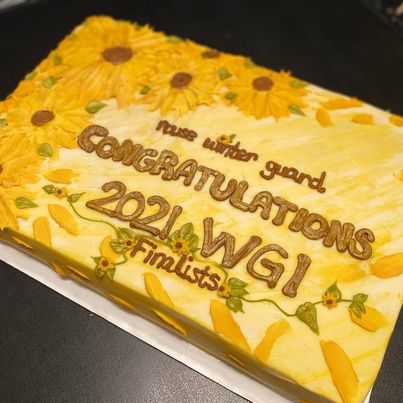 On April 10, the Rouse Winter Guard competed in the Winter Guard International competition, making finals at a national level event for the first time in school history. 
Every year this team works day in and day out to produce a piece of art. The girls pour their hearts into the production. This year "Still Life" took a painting and put it into action, the show was inspired by paintings done by artists such as Van Gogh.
"Making finals was such an amazing experience," junior Kristina Peugh said. "It was hard, but we fought every step of the way and in the end it was worth it." 
When competing at a national level, the pressure increases and they really have to push to reach their goal. This year the way they competed was completely different. While the competition is normally held at a school, with judges and an audience, this year each competition was recorded and submitted. 
 "This year was very different from the others mostly because of Covid," junior Kaitlyn Minney said. "We were not able to travel for competitions during this Winter Guard season and we didn't get to perform in front of live audiences very often. It was also difficult earlier on because some of the team had to learn choreography for the show virtually which is much harder for this activity."
Practices were every Tuesday and Friday from 4:30 to 7:30, and depending on the week they had camps on Saturdays. At a minimum they practiced 18 hours a week, not including class time. 
"This season was definitely more challenging than past years because we were always wearing masks," junior Abby Murschell said. " We didn't always have an audience to hype us up because we were competing virtually. Luckily, with all of our hard work and determination we did not let this situation stop us from reaching our goal." 
Since there were no final placements this year, if a team made it into finals that was the end to their season.
"That didn't change how hard these girls worked," Coach Jen Barton said. "They fought and ended up being placed in the top 35 teams in the country for their classification."