Pokemon Presents: In Case You Missed It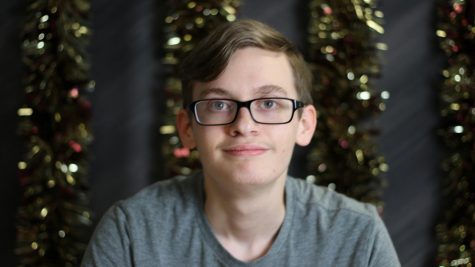 More stories from Chase Olson
The Pokémon Company premiered a Pokémon Presents video news release last Friday covering various information about Pokémon games, current and upcoming. The first five minutes of this presentation consist of a video overlooking the Pokémon series' history, as the date of the release's premiere is one day ahead of its 25th anniversary, as the initial launch of Pokémon Red and Green in Japan was Feb 27, 1991.
To begin the news portion of the presentation, more information about the upcoming New Pokémon Snap, releasing April 30 this year. The game will feature the same on-rail photo-taking mechanics as the previous Pokémon Snap game from the Nintendo 64 back in 1999, with the addition of new features. Most prominently, photos taken by players will be able to be edited with stickers and filters, then can be posted online for everyone to see, though this requires a subscription to Nintendo Switch Online.
Nextly, various extant Pokémon games will have special events to commemorate the series' iminent 25th anniversary. Pokémon Sword and Shield will feature Max Raid battles against Gigantamax Pikachu. 2500 Gold Acorns will be awarded to those who log in to Pokémon Cafe Mix on Feb 27. Legendary Pokémon Articuno, Zapdos, Moltres, and Mewtwo will appear in Pokémon Go as Legendary Raid Battles until March 1. Finally, Galar region champion Leon will "arrive at last" in Pokémon Masters EX. 
But the big news that Pokémon fans have been waiting so long for are the remakes of Pokémon Diamond and Pearl. The trend of remaking older titles in the newer Pokémon engines started in 2004 with remakes of the first installments, Pokémon Red and Green, being remade on the engine used by the then-latest games Pokémon Ruby and Sapphire. This trend continues, as Pokémon Brilliant Diamond and Shining Pearl were announced and slated for a late 2021 release. However, rather than being handled in-house by Game Freak, these remakes will be handled by Ilca Inc, who was also responsible for developing Pokémon Home, and therefore will likely not use the game engine used by the latest mainline installment, Pokémon Sword and Shield.
So what's the main series developer Game Freak working on, if not Pokémon Brilliant Diamond and Shining Pearl? That was also announced shortly after. It will be a brand new Pokémon game dubbed Pokémon Legends: Arceus, which is planned to launch in early 2022. This game takes place in Sinnoh as do Pokémon Diamond and Pearl and their upcoming remakes, though in its ancient past as the player attempts to compile the first Sinnoh Pokedex. The presenter of the release, Takato Utsunomiya, who is also the COO of the Pokémon Company, elaborates that this game is a "new approach for the Pokémon video game series," and will "break new ground" for the series. The game footage shown in the trailer tooks to be very in-development, with low framerates in a few clips and a clear lack of aliasing. It may look better upon its 2022 release, but given how Pokémon Sword and Shield turned out, there's a degree of doubt to that prospect.
Leave a Comment