The Game Awards 2020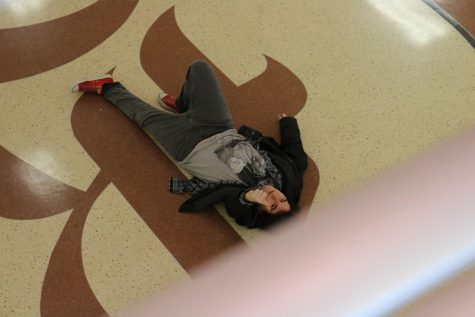 More stories from Ryan Hall
What are The Game Awards? People make a big fuss every December, talking about the Game of the Year. Hosted by Canadian Journalist, Geoff Keighley, The Game Awards is an annual award show at the Microsoft Theater in Los Angeles. During this show, many awards are handed out in a multitude of categories, including, Best Direction, Best Audio Design, Best Narrative, Innovation in Accessibility, the aforementioned Game of the Year, among many others. The Game Awards also doubles as yet another opportunity for developers to display what they have in store, with the recently released Xbox Series X being first unveiled in 2019's show.
In years prior, Keighley has put on a massive show, bringing out many famous faces to present awards. Norman Reedus, Gal Gadot, Vin Diesel, Tom Holland, former President of Nintendo America, Reggie Fils-Aime, even characters from the Muppets such as Bunsen Honeydew, and Beaker, to name a few. This event is typically streamed on YouTube, Twitch and The Game Awards' own website, as well as being shown live to over 7,000 people. In 2019, The Game Awards boasted over 49 million livestreams on all platforms. Unfortunately, due to the  COVID-19 pandemic, the live show would not be possible this year.

During the 2020 show, several faces returned, but a couple of new people made their Game Awards debut, including famous sportscaster, Stephen A. Smith. A mass ZOOM call was held in which presenters and representatives for each nominee waited, until the time came for awards to be handed out. At which time, the representative gave a speech. During several of the speeches, phone notifications could be heard in the background from friends and family alike celebrating with their loved ones. Many games were nominated for different awards, with Naughty Dog's The Last of Us Part 2 receiving 11 nominations and 7 awards, including Game of the Year.
Prior to the show airing, Nintendo announced on Twitter that, during the show, a new character for their platform fighting game, Super Smash Brothers Ultimate would be revealed. Subverting fans expectations, the character was announced at the beginning of the event. The trailer featured Square Enix's Sephiroth, from Final Fantasy VII. This caused an uproar of excitement and jubilation, as Sephiroth has been requested to be added into the game for many years. The trailer finished by revealing that this character would be releasing some time later this month.
All in all, The Game Awards 2020 was an excellent experience, boasting many familiar faces, several musical performances, and a multitude of exciting new announcements.
Leave a Comment