Coronavirus Cacophony
Students express their concern, or lack thereof, over the recent pandemic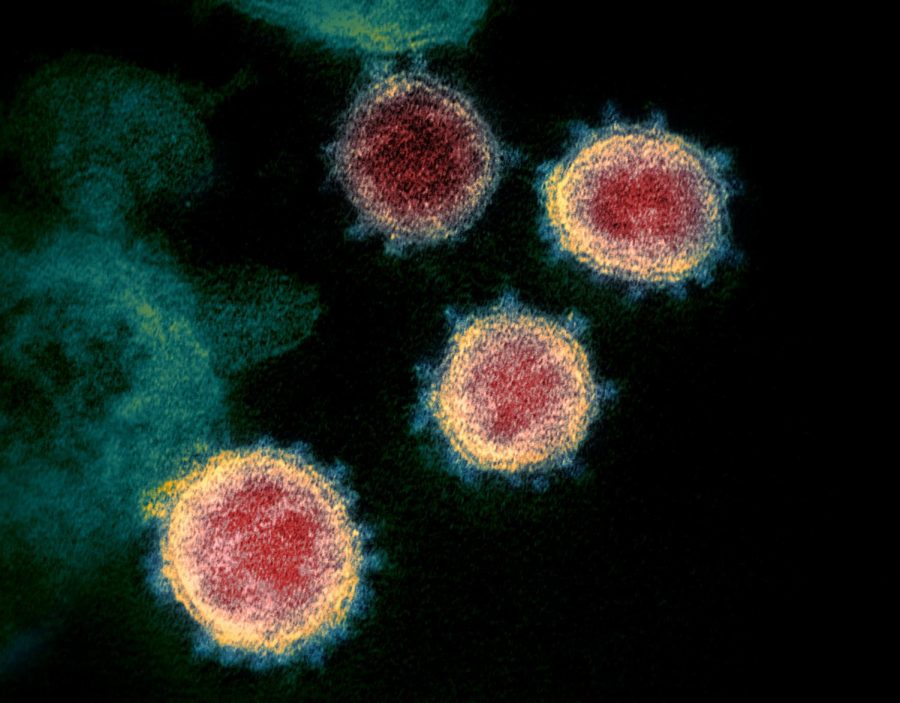 COVID-19, more commonly known as coronavirus, has just been declared a pandemic by the World Health Organization. Fears of spreading the disease has led to the cancellation of many events, including South by Southwest, which was supposed to start March 13.
     "We respect the city and county's decision to issue a state of emergency in response to COVID-19," a statement from The Greater Austin Chamber of Commerce said. "Our thoughts are with the many small businesses in Austin that depend on major events like SXSW to keep their doors open."
     However, many students at Rouse are not very worried about the new outbreak. Many believe the worries are blown way out of proportion.
     "I'm not super concerned because it's only affecting very young children and elderly adults," freshman Savanah Hattig said. "I think people need to calm down. It's not that big of a deal."
     Junior Neil Hoffmann agrees that the buzz surrounding the outbreak is an overreaction. He lives near a local Costco and can see everyone overbuying supplies in preparation.
     "Costco's put a limit on how much toilet paper you can buy because people are buying so much toilet paper and hand sanitizer," Hoffmann said. "There's just so many people buying stuff out when it's not even that big of a deal."
     While Hoffman isn't taking any precautions to protect himself from the coronavirus, other students are, namely junior Francene Wang, who wears a face mask while in school.
      "If I were to rate [how much society is concerned about the coronavirus] on a scale of 1 to 10, worldwide it'd be 8 because of the frequent cases found," Wang said. "But just in this area, we don't care that much."
     While Wang has been wearing a face mask, and Hattig plans to get one during her next visit to her therapist, most other students are taking the more basic precautions like washing hands more often and not touching their faces as much.
     "I tell kids 'wash your hoodies' because you wear them to school and you wipe them across the table and the desk," school nurse Jan Carpenter said. "We are following the Health Department and CDC guidelines, which really are not different from what we do during the normal flu season."
     Comparisons to the flu seem to be the main reason many students give for not having high concern of the COVID-19 outbreak. Sophomore Daemon Almazan outright called it a new form of such.
     "It is just a form of the flu, and as long as you take care of yourself, then you should be good," Almazan said. "It seems that every election season we have a new virus."
     Carpenter doesn't fear that the coronavirus will hit the school very hard. She promotes being proactive and taking the standard precautions.
     "We've been through H1N1 in the schools," Carpenter said. "Even before the COVID-19, we've always had hand sanitizer in the classrooms and boxes of tissues in the classrooms. So it's just making sure we're taking all the preventative measures."
     There has been speculation of the school possibly shutting down if the coronavirus reaches it, but there haven't been any talks of doing such according to Carpenter. All plans and procedures that the district is taking and will take when needed are listed on their website.
     "Any closure of schools due to a pandemic would be in coordination with state and local authorities, including TEA [Texas Education Agency], district leadership and the Board of Trustees," the page's FAQ states. "LISD is preparing for all contingencies."