Prince of pride
Senior shows his school spirit through theme days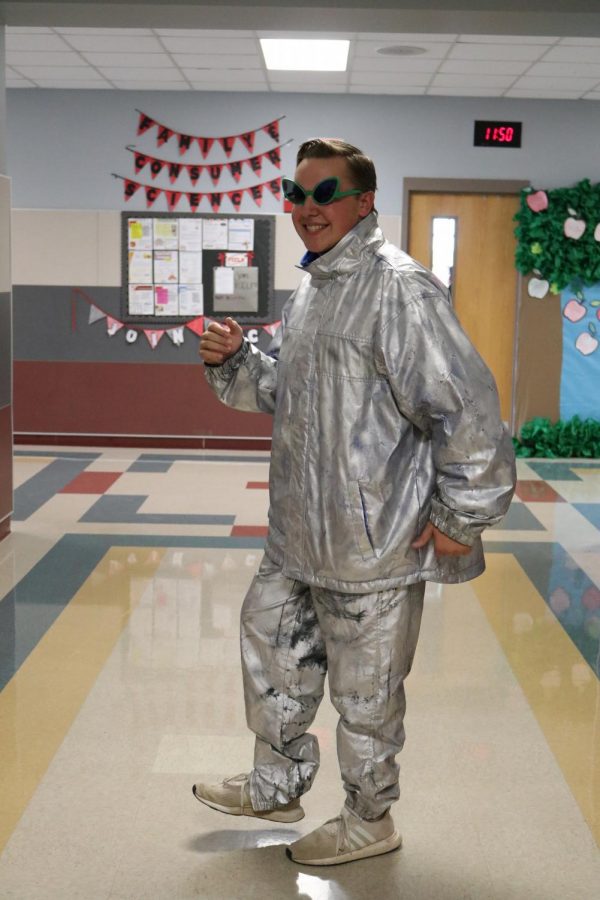 School spirit is something at Rouse that some people don't participate in but when they do, people like Clay Keltch go all out. He never fails to be the most enthusiastic person in the crowd. Whether it's in the halls, at pep rally's, or at the games, Clay always tries his best to make everyone smile.
     Clay knows how to put people in a good mood and always reminds them that the Lord loves them and no matter what he will be there to guide them through the rough patches God puts in their life.
     "Honestly it's the lord," Keltch said. "The joy and love the lord puts in our hearts has to show in our life. You never know. The smile you have on your face might make someone's day just a little better." 
     On spirit days, Clay never to stand out. He always has something crazy going on whether it is a blonde mullet or a blinged out red, white, and blue vest. He's been building his collection for years.
     "In my room I have a drawer of things I have collected since 7th grade," Keltch said. " My favorite theme day would have to be the 70's day. I got to wear a blonde mullet and a coaching jacket. It was pretty amazing. 
     When it comes to spirit Clay isn't just about school spirit, he goes all out for the country he loves. He is never afraid to show his "true colors."
     "During homecoming week I got to wear a blinged out red white and blue vest that my mom used to wear. I just went all out for that day. I found everything I had that was American themed and put it together."