Student Section v StuCo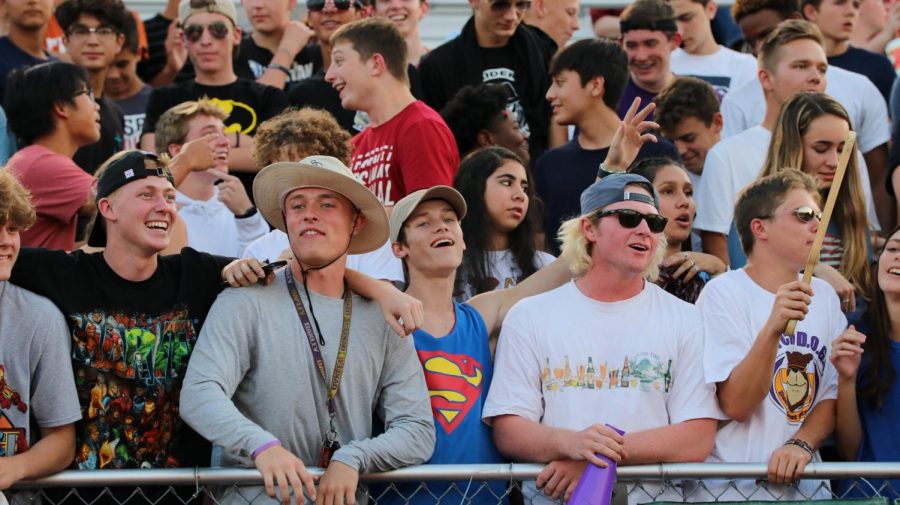 Avery Smith, Editor in Chief
September 16, 2019
    A first glance at the students section on a Friday night, and nothing seems too out of the ordinary. Students are jumping, cheering and screaming at the ref who just made a bad call. A second look reveals something a little "off" – half of the students are in capes and the others are dressed in American flag garb. They're supporting the same team, but there is no unity between the students. 
      This is what our student section almost came to be. 
     Members of the student section for varsity football games and Student Council had a disagreement before the team's first home game against Anderson over the theme of the game. The student section wanted to change Student Council's pre-planned theme of superheroes to red, white and blue just days before the game. 
     "The theme just didn't seem all that appealing to the students," senior Bailey Olds said. "I wanted to change the theme so me and my friends could have more fun with it, and actually enjoy dressing up." 
     The students who are in charge of the student section tweeted out the week of the game that the theme had been changed to American, when it had not. 
     "With us changing the theme, we thought that a lot more people would enjoy dressing up and getting pumped with school spirit," Olds said. "I think that Stuco should send out polls to people of a group of themes to choose from, instead of just choosing for us." 
     Student Council has to submit their theme days before the start of the school year to get them approved. Student Council Vice President Lila Mcpherson, who helped resolve the conflict, said that to prevent this from happening in the future, Student Council could start to send out a survey at the end of the year. 
     "Student council wasn't too happy when I told them that people were trying to change the themes," Mcpherson said. "We didn't really want to argue with them, so we just kept posting all over social media that it was still superhero day and put it on the announcements." 
      The debacle between the two groups confused the student body on what the true theme for the game was. However, the debate was solved between the two parties via text, and the student section showed up dressed as superheroes. There will be a patriotic theme day during Homecoming week. 
      "I wasn't too happy with this change they were trying to make," Mcpherson said. "I feel that if they are truly invested in having a better or more fun theme days, then they should have taken an interest in Student Council."