Comedy of Errors has successful run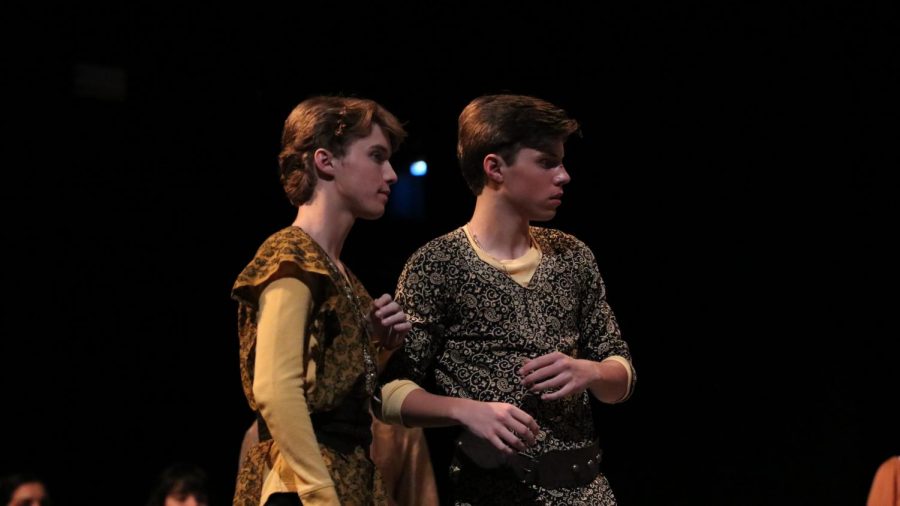 Will Jones, Staffer
October 26, 2018
     Theatre students showcased their fall show, A Comedy of Errors, Oct. 11-13. The show featured twin brothers and their servants, Antipholus and Dromio, who were searching for each other after their father died in jail. Juniors Will and Sam Ingram starred as Antipholus of Syracuse and Ephesus, respectively.
    "I enjoyed playing Antipholus, and the hijinks and confusion that fell upon every character once he entered the city of Ephesus," Will Ingram said. "My biggest challenge was fully realizing the comedy aspect of the show to the best of my ability. Seeing the new production students grow as actors was great.They all did a fantastic job."
  Will wasn't the only actor who played a lead for the first time. His brother Sam Ingram had an identical role and said embracing the part of Antipholus was a challenge he was glad to take on.
     "It was surreal to be a lead for the first time," Sam Ingram said. "I had never had so much responsibility before, and it was cool. Using the tips Mrs.Smith and my peers gave me, I created a character I could be proud of."
     Everyone in the cast, including senior Greyson Norris, felt confident to perform for the audience and show off the three months of works they had put into rehearsals. As a first time stage manager, Norris led the production during each practice, performance and rehearsal. 
     "Managing crew members was a big part of my job," Norris said. "With things happening on and off stage, it could get stressful. I called light cues, sound cues and was also responsible for what was happening backstage. The cast and crew were more than prepared though, and the show was a success."